Anjanette Young, the Chicago woman who was strip-searched and handcuffed naked during a botched police raid, received a $2.9 million settlement from the city last month, but she said she would have rather seen the firing of the officers involved than have received a single dime.
"The money is not justice and I never went into this—when I started the legal proceedings, I never went in looking for money," Young told CBS' Gayle King on Friday. "When I hired my attorney, I immediately told him I wanted them all fired."
"I would have been more satisfied if all 12 officers had gotten fired and I didn't receive a dime," she added.
In December, the Civilian Office of Police Accountability recommended that Sergeants Alex Wolinski and Cory Petracco should be suspended for a year with the possibility of "separation from the department."
The office also recommended suspensions for six other officers ranging from one to 180 days.
The Chicago Police Department told Newsweek that Wolinski is currently on a no-pay status while the police board reviews his case and that the other officers involved are in the appeals process for the suspension recommendations.
Young's first-floor apartment was raided by police in February 2019 after an officer obtained a search warrant based on a bad tip given to police.
Body camera footage from that night shows police breaking down Young's door while she was in the middle of undressing. She is seen handcuffed naked for about 17 minutes and is heard repeatedly telling officers they were at the wrong address.
The accountability office found that "it also became apparent to the officers that the Target was not associated with the address" just minutes after Young was detained.
"The fact that I continued to ask if I could get dressed, I continued to ask them if I could call someone—what stands out to me most is that I was invisible to them because no one either responded to me saying, 'Yes you can get dressed later' or 'Let us finish this,' They just totally ignored me," Young told King.
"Watching that video is always hard because it just takes me back to that moment," she added. "I tell people that I didn't lose my life that night but I lost a lot of my life that night."
She said that she believes she would have died that night had she done anything different.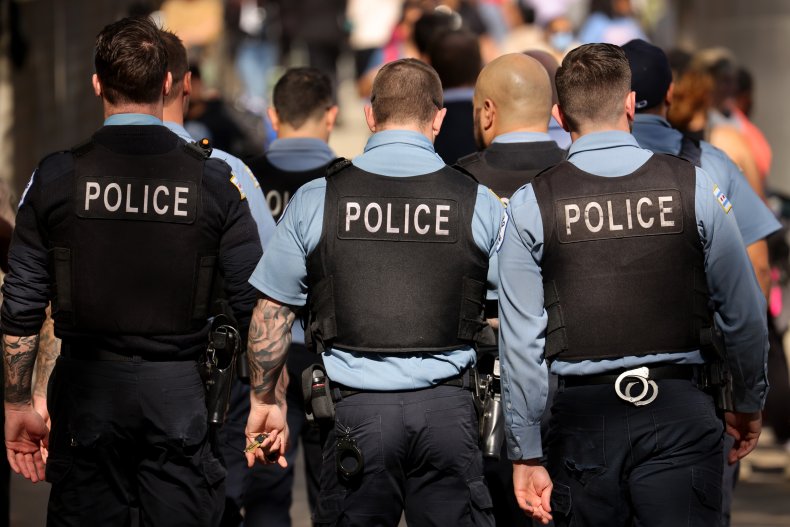 Last week, the Chicago inspector general released its findings that the city mishandled the case by failing to act transparently and performing "a series of governmental actions in a manner that prioritized communications and public relations concerns over the higher mission of City government."
The report also found that Mayor Lori Lightfoot lied about when she had been briefed about the incident.
Young, who is a social worker, said while she found the report validating, she wanted to see change within the police department.
"They need to make changes in policy," she said. "They need to make cultural changes in the way that the police department operates and they need to get rid of some old boys that are in there training new people to operate that way."
"My skin color is different from all of the men who were in the room that night," Young, who is Black, said. "That validated to me that they have no concern or passion for people or families of color."
In December, the Chicago City Council unanimously agreed to pay Young $2.9 million to resolve the lawsuit she brought against the city, but Young says she finds the money troubling.
"The money is almost an insult, in the sense that it's saying, 'OK, this is what we value that situation to be and so here's some money to help you with that,'" she said. "There's no amount of money that will right this wrong."