Woman Buys Out Arkansas Payless Store's Stock, Donates Shoes to Children in Need
Carrie Jernigan didn't plan on buying 1,500 pairs of shoes at the end of May, but the Arkansas woman is using that massive purchase to give back to her community.
Jernigan took her three children to a Payless ShoeSource in Alma, Arkansas, to do a bit of shopping before the family went on vacation, and during the visit to the store Jernigan's 9-year-old daughter asked if they could purchase a pair of Avengers tennis shoes for someone in her class that needed a pair.
"She has the biggest heart, and she said 'There is a boy in my class that loves [The] Avengers, and his shoes are too small, could you buy him these?,' and I was like 'of course,'" Jernigan told THV11.
Jernigan said she was touched by her daughter's thoughtfulness and, "As I was checking out, I just said, 'how much for the rest of the shoes in the store?' almost joking, and then I could see the clerk's face, her wheels start to turn."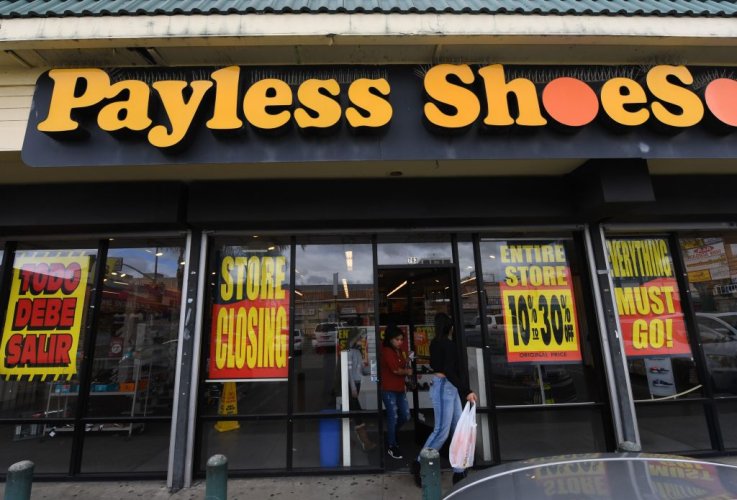 In February 2019, Payless announced that the company would close all of its stores in the U.S. and Puerto Rico by the end of May, a move that came after the shoe and accessory retailer had filed for bankruptcy twice in two years. At the time of the announcement, the company had 2,100 stores across the U.S. and Puerto Rico.
According to
Southern Living
, Jernigan gave the clerk her phone number before she left the store and later that day she was contacted by the district manager who told Jernigan she could purchase the store's remaining stock before it closed. Jernigan agreed, thinking should would go to the store to buy approximately 350 pairs of shoes.
However, when she went back to pay for them, Jernigan learned that the store was getting another shipment of shoes just days before it would close and instead of buying 350 pairs of shoes. When her children asked to buy those shoes, Jernigan ended up purchasing 1,500 pairs — all the remaining stock from the store.
"I always tell my kids, if you ask them what they want to be when they grow up they say be kind, and so I don't care what they do in life as long as they are kind and good people. And so it just reiterates to me that their hearts are in the right place and if it's in the right place they can do amazing things," she told THV11.
Money
reports that Jernigan bought $21,000 worth of merchandise.
Jernigan intended to donate the shoes to her local schools, where she serves at the school board president, but upon buying the additional shipment, she decided to hold off until the new school year.
"I wanted these kids to have brand new shoes for the start of school," she told Money.
Others in the town of Alma have gotten involved, donating to a Kickstarter campaign that aims to purchase school supplies. Jernigan and a local Baptist church are hosting a back-to-school event on Aug. 10 at the Alma Middle School Gym where parents and children can get school supplies and a new pair of shoes just before classes begin for the 2019-2020 school year.
"If they can go help one person, one child, go to school with a new pair of shoes on, it will make that child's day so much better," Jernigan told Money.
The adult shoes Jernigan purchased will also be donated to those in need.
Woman Buys Out Arkansas Payless Store's Stock, Donates Shoes to Children in Need | News