A woman was caught on video calling an Air Force veteran an "ugly Chinese" during a road rage incident in Fremont, California.
James Ahn, a Korean-American living in Fremont, posted the video on his Facebook page on May 21 and described the woman's actions as "racial harassment." Ahn said the unidentified woman began to yell at him because he "wasn't driving fast enough for her."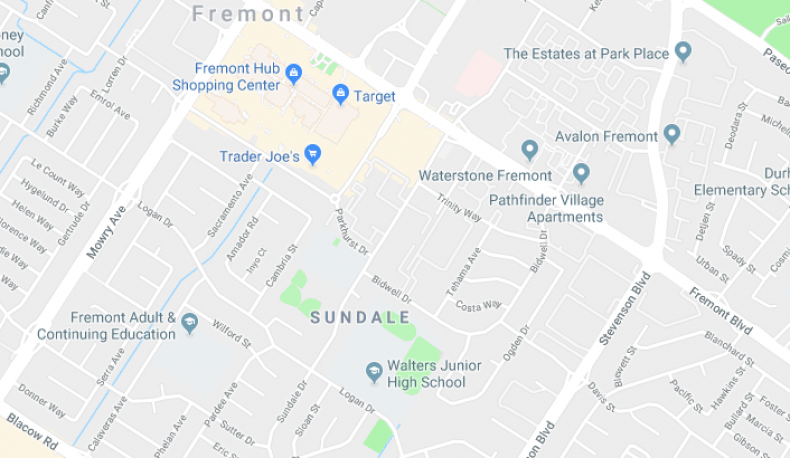 After switching lanes, Ahn claims the woman cut him off and caused him to hit the brakes. In the video, the woman tells Ahn to go back to his country. "This is my country," the woman says.
"I later realized that this was more like a hate crime than a road rage" incident, Ahn wrote on his Facebook post. Ahn told The Mercury News that the interaction shocked him. "My head went blank," he said.
Fremont Police confirmed the incident in a statement to Newsweek but said that no crime was committed.
"Unfortunately the comments and gestures the female displayed during the incident are not a crime. The comments are insensitive, hurtful and not reflective of the Fremont community," Fremont Police spokesperson Geneva Bosques said in an emailed statement.
Police said that the woman claimed Ahn rolled down his window and told her to go back to her country and that her remarks were in response to his yelling. She admitted "to everything she did," police said.
Both parties feel like they are the victims, the statement added.
Bosques said that officers could not "establish reckless driving." The department's statement noted that for a hate crime to have been committed, "you first have to have a criminal act and then you have to prove it was motivated by the person's race, ethnicity, gender, sexual orientation."
Ahn has taken to social media to decry the police department's reaction to the incident. He claimed Fremont Police had spread "false information" and that he was ultimately told that while his feelings may have been hurt, he did not end up in an accident or physically attacked.
In response, Fremont Police told Newsweek that they understand Ahn may not agree with the woman's statement. "We can also confirm that his 8 second video that he has posted does not show the entire incident," Bosques said.
"We find this video hard to watch," Bosques added. "It's upsetting and again not reflective of the Fremont community. Fremont is a wonderful compassionate City that embraces diversity."