Woman Catches Stepson Trying to Steal Necklace From Her Neck in Viral Post
A woman caught her stepson allegedly attempting to steal her necklace from around her neck while she slept, and the news has caused quite a stir online with Redditors who don't approve.
The viral Reddit post was shared to the subreddit "Am I the A**hole" by u/Throwaway56906 on February 10. It has garnered 9,400 upvotes so far, and people are genuinely shocked by the stepson's behavior.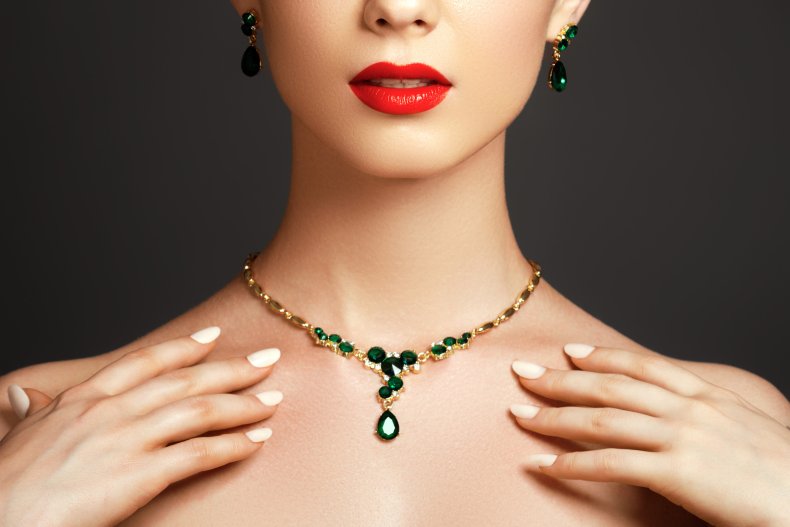 The number of larceny thefts in the country equated to 4,606,324 cases in 2020, according to Statista. There were a reported 1,035,314 burglary incidents as well.
The post is titled, "AITA kicking my stepson out after he tried stealing my necklace while I was asleep?" The woman's stepson was recently kicked out of his mother's home for stealing and selling something expensive that belonged to his stepfather.
The original poster (OP) admitted she wasn't "thrilled" to have him living with them, but he "was almost homeless" and needed some help, so she agreed he could stay until they could work something out with his mom.
The OP said her stepson is "pretty respectful" and even does chores. However, her $3,000 necklace disappeared once, and the OP found it in the bathroom cabinet. But it disappeared again, and again the woman found it under the couch. She started to realize it was her stepson attempting to steal it, so she started wearing it for safekeeping.
A few days ago, the OP was napping in her room when she was awoken by feeling someone's fingers on the back of her neck. "I found my stepson trying to open my necklace's clasp," the OP revealed.
"I was lying on one side, and I turned and saw him," they continued. "I started panicking, and he took some steps back telling me to calm down. I sat up and yelled asking what he was doing, and he started stuttering. I figured he was trying to steal the necklace from me. I yelled at him to get out, then called my husband crying."
Although her husband tried to work everything out by having his son apologize, the woman said she wouldn't have him living with them anymore. She admitted she doesn't "feel safe anymore" after what occurred.
Her husband tried to say his son has nowhere to go, and that it would be "cruel to kick him out." However, the woman was adamant, so he went to a friend's house. The situation has caused a fight between the woman and her husband about how the woman is supposedly putting him in a situation where he has to choose between them.
"He kept convincing me to let him return and promised to make him swear he won't do it, but I refused," the OP continued. "I'm honestly worried and cannot be sleeping with both eyes closed with his son in the house."
People are genuinely behind the OP, and they fully support her actions. Some Redditors theorized what could be going on with the 19-year-old. "To me, it sounds like the actions of a desperate person – either needing a fix or owing someone money," a Redditor figured.
Many don't believe the poster is in the wrong at all. Some offered advice to the woman in her plight. "NTA [not the a**hole]," one Redditor responded. "Tell your husband he can go with him if he thinks living with a blatant thief is acceptable."
Another person doesn't think the woman is making her husband choose, but instead, she's "refusing to be a victim," including in their response: "His son is choosing to be a perpetrator. That would mean that his son is forcing him to choose."
A Redditor thinks the woman's husband has to choose in the situation. "If he doesn't choose you?" they inquired. "Then choose yourself and end the relationship."
Another user called the situation a "living nightmare," adding, "You shouldn't have to live like this."
Someone put it bluntly by stating the 19-year-old is "a danger" to the OP, continuing, "It's very troubling that your husband refuses to prioritize your safety."
One more called the situation "so creepy," adding, "Forget about him stealing things. I just wouldn't feel safe even sleeping at my own house."
Newsweek reached out to u/Throwaway56906 for comment.