Customers in a grocery store typically examine fruits and vegetables before purchasing them, but in a TikTok viewed 1.1 million times, one woman was caught pulling out and feeling loaves of bread in unsealed packages.
The video, found on @shawnleighman's account, recorded a woman in a supermarket picking up loaves of bread, sliding them out of their sleeves and putting them back after touching them.
As she walked away from the display, the woman filming the video stopped her.
"Are you going to buy the rest of them that you touched?" she asked. "You touched the whole thing. You touched all of them. You pulled them out of the bag, are you going to buy them all?"
"I'm sorry," the woman holding the bread said before walking away.
People in the comments were just as disturbed as the woman filming the video.
"I'll never buy that kinda bread again," wrote one commenter.
"She needs to buy every one of those," another TikTok user wrote.
"Why [is she] touching the bread?? It's not vegetables or fruits. We don't wash them before we eat...OMG," wrote another commenter.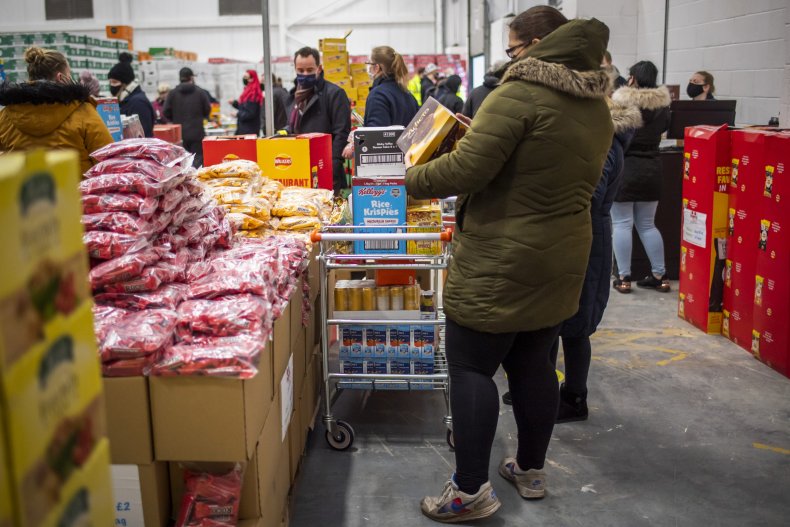 A grocery store customer service representative who wished to be left nameless said if a customer were to alert an employee of another customer handling products, they would dispose of the product. The employee said that while stores have heard of customers handling products, it is not something that happens on a regular basis.
However, some commenters wondered why the loaves of bread were not in sealed packaging and were turned off from purchasing bread that came unsealed.
"I'm never buying unsealed food EVER AGAIN," one commenter said.
"They should be closed and sealed some way, somehow or whatever...at least fold it and put a sticker on it! SOMETHING!" another commenter wrote.
Although many of the viewers were left disgusted, they commended the woman who was filming for speaking up and saying something to her fellow customer.
"So glad you said something!" said one TikTok user.
Another commenter wrote "I am so glad you said something! I cannot stand people who pick up stuff and put it back especially right now in the pandemic."
Others hoped the woman filming the TikTok spoke to a store employee to notify them of what happened and to get rid of the touched products.
"I went to get a manager and that's when my wife started filming," @shawnleighman told Newsweek. "No employee ever confronted her. My wife went up to the manager and showed him the video and pointed to the lady in the checkout life. He seemed upset but never confronted her."
The manager told an employee in the bakery department to remove the loaves of bread and thanked his wife for showing him the video @shawnleighman said.
Updated 08/20/2021, 3:02 p.m. ET: This story has been updated with a statement from @shawnleighman.