Woman Caught on Video Tossing Plastic Bag Full of 3-Day-Old Puppies Near Dumpster in Coachella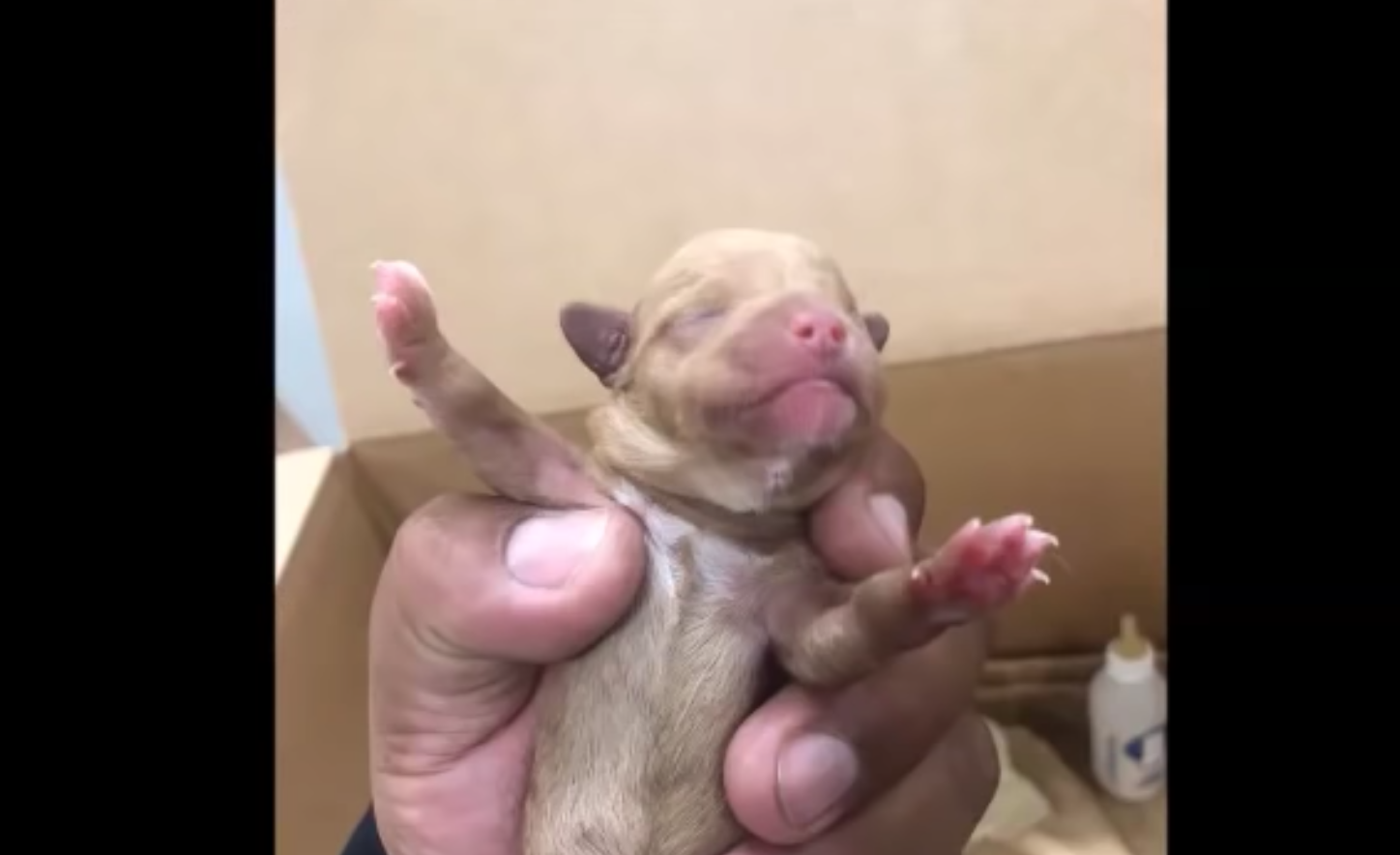 Investigators in California are searching for a woman who on Thursday was caught on video tossing a bag full of newborn puppies next to a dumpster in the city of Coachella.
The seven puppies, who appeared to be about three-days-old, were found in a trash area behind a NAPA Auto Parts store on Grapefruit Boulevard, according to the Riverside County Animal Services Department.
A surveillance video released by the department Friday shows the unidentified woman drive up to back of the store in a white Jeep and park parallel to the dumpster, which was flanked with trash and recyclables. She then exits the vehicle and throws the bag of young dogs into the debris before getting back into the Jeep and driving away.
In a statement, the department thanked a store employee for spotting the pups and alerting officials to their location.
"The Good Samaritan played a major role in saving these puppies' lives," Commander Chris Mayer said. "His actions were humane and heroic."
Coachella, a city known for its desert heat, experienced sweltering temperatures on Thursday afternoon that could have put the dogs at risk, the statement continued.
"If not for the Good Samaritan's actions, the puppies may not have survived much longer," the news release read. "The mid-day temperatures in Coachella on Thursday were in the mid-90s range."
The county's animal services department and Sheriff's Office are now working together to build an animal cruelty case against the unknown woman. The severity of the charges she faces wasn't immediately clear; California's animal cruelty laws give leeway to prosecutors and allow for both misdemeanor infractions and felony charges in cases of animal abuse.
Believed to be terrier mixes, the puppies are now in the care of MeoowzResQ, a Southern California-based organization that mostly cares for cats and kittens. Because of their young age, the puppies will need to be bottle-fed and monitored in the coming weeks.
Mayer stressed that there was no need for the dogs to be abandoned. Shelters in the county accept puppies and are open on weekdays. According to data from the department, about 5,000 dogs were adopted and re-homed between 2017 and 2018 after being admitted into local facilities.
"There is no excuse for dumping puppies," Mayer said. "Especially in today's age when we or other shelters would be willing to get these animals to foster parents or rescue partners. This was a shameful act."
According to The Humane Society's website, there are roughly 3,500 animal shelters in the US and 10,000 rescue groups and animal sanctuaries in the U.S.