Arizona Woman Charged With Stalking After Sending 65,000 Texts and Breaking Into 'Soulmate's' House For a Bath
An Arizona woman has been accused of stalking a man she met online after bombarding him with 65,000 text messages, breaking into his home and threatening to kill him.
Jacqueline Ades, 31, broke into the man's house while he was out of town, police said, and was caught on his home surveillance system. When officers arrived at the house, they found Ades in the bath. A local ABC-affiliate reported that a large butcher's knife was found in her car.
She was arrested and charged with trespassing but less than a month later turned up at the man's workplace and demanded to be let in. The local business, which has not been named, reported the disturbance. When police arrived, Ades was "acting irrationally and claiming to be the wife of the owner."
Related: Woman dies after emergency responders mocked her call for an ambulance
But it far from being married, the pair reportedly only dated once, according to the victim. Following their date, Ades sent around 500 text messages per day.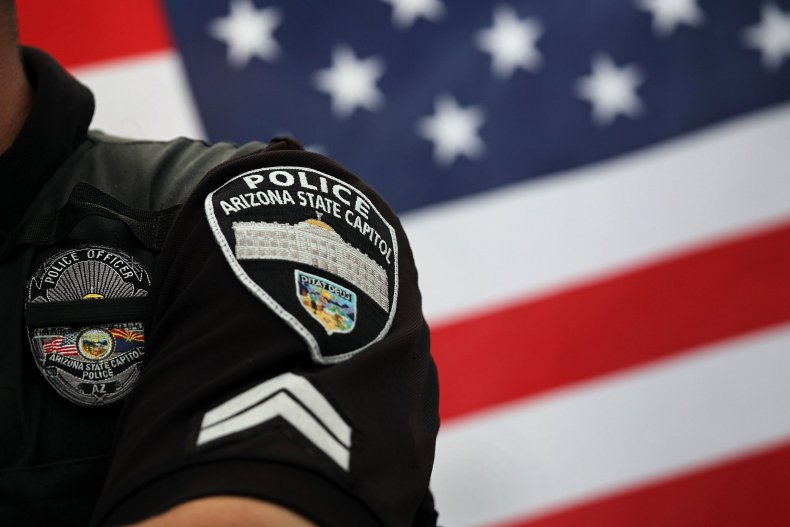 "Don't ever try to leave me," Ades allegedly pleaded in one message 3TV/CBS 5 reported. "I'll kill you... I don't wanna be a murderer!"
"I hope you die you... rotten filthy Jew," Ades reportedly wrote, in another attempt to coax a positive response out of the man. "I'm like the new Hitler...man was a genius."
Speaking to media after her arrest, Ades confirmed that she had met the man online and that she felt he was the "healing angel" that a "psychic" told her to expect.
"I felt like I met my soulmate and everything was just the way it was," she said, according to ABC15. "I thought we would do what everybody else did and we would just like get married and everything would be fine, but that's not what happened," Ades said.
The woman refused to ask questions about her trespassing and threatening texts, which reportedly included: "I want to wear your body parts" and also "bathe in your blood."
She denied she was ever planning on hurting the man, adding: "I just want to love him so much, that's it. And if he doesn't like it then I'll go home and I'll love my ex-boyfriend."