Police: Woman Choked Club Bouncer Unconscious Because She Thought He Had Groped Her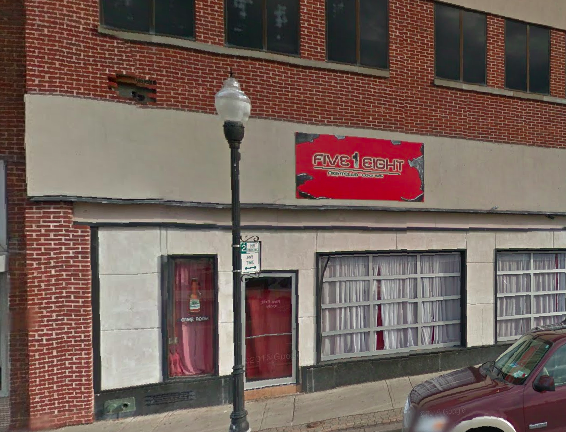 A New York woman was arrested on Thursday after she allegedly choked a nightclub bouncer until he was unconscious because she believed he had grabbed her butt.
Kierah Lagrave, 22, was arrested on Thursday at Margaret Street in Plattsburgh, New York, and charged with second-degree felony strangulation. Lagrave was accused of choking a bouncer working at the Five1Eight nightclub until he was unconscious on October 20.
Plattsburgh City Police Chief Levi Ritter told the Press-Republican that officers reviewed surveillance footage, which showed the 125-pound woman coming up behind the bouncer and choking him unconscious.
Lagrave told officers that she did choke the bouncer but claimed she did it because he had grabbed her behind, Ritter told the newspaper. "The surveillance video clearly shows that Lagrave's friend slapped her on the buttocks" before she attacked the bouncer.
Lagrave was arraigned at Plattsburgh City Court on Friday. Judge Mark Rogers released the 22-year-old on her own recognizance. She was scheduled to return to court on November 20 at 8:30 a.m.
In June, a similar incident occurred at a Georgia restaurant when a waitress body-slammed a man who groped her. In that incident, surveillance video proved that the man groped server Emilia Holden's backside.
The 21-year-old server was seen in the footage turning around, grabbing the man by the collar and placing him in a headlock. Holden then slammed the man, identified as 31-year-old Ryan Cherwinski, to the floor.
Cherwinski, from Palm Bay, Florida, was arrested on June 30, and charged with sexual battery, according to Chatham County Court records.
Holden and Vinnie Go-Go's restaurant received praise for her actions. The Savannah, Georgia, restaurant was flooded with encouragement on Facebook. One person also painted a portrait of Holden with the words she allegedly shouted at Cherwinski: "You don't touch me, motherf---er."
In an interview with the Sun, Holden said she hoped her experience would encourage other women to stand up for themselves. "You have every right to wear what you want and you most certainly have every right to defend yourself," she said.