Woman Claims Boss Criticizes Skin, Clothes and Coffee Habits in Viral Post
One woman took to Reddit to share her experience being "verbally abused" by her boss who she says criticizes everything from her appearance to her coffee intake.
Redditor u/krammiit wrote about her situation in the subreddit "antiwork" in a post that has now been voted on over 16,000 times.
"She does this every day to the point of making me want to walk out," the Redditor writes.
According to the U.S. Equal Employment Opportunity Commission, harassment in the workplace is constituted as "unwelcome conduct that is based on race, color, religion, sex (including sexual orientation, gender identity, or pregnancy), national origin, older age (beginning at age 40), disability, or genetic information (including family medical history)."
The EEOC says the behavior becomes unlawful when either "enduring the offensive conduct becomes a condition of continued employment" or "the conduct is severe or pervasive enough to create a work environment that a reasonable person would consider intimidating, hostile, or abusive."
"Offensive conduct may include, but is not limited to, offensive jokes, slurs, epithets or name calling, physical assaults or threats, intimidation, ridicule or mockery, insults or put-downs, offensive objects or pictures, and interference with work performance."
The Redditor highlighted a few instances of what she called "verbal abuse" from her boss who she later revealed is a pastor, as she works in the IT department of a Presbyterian church.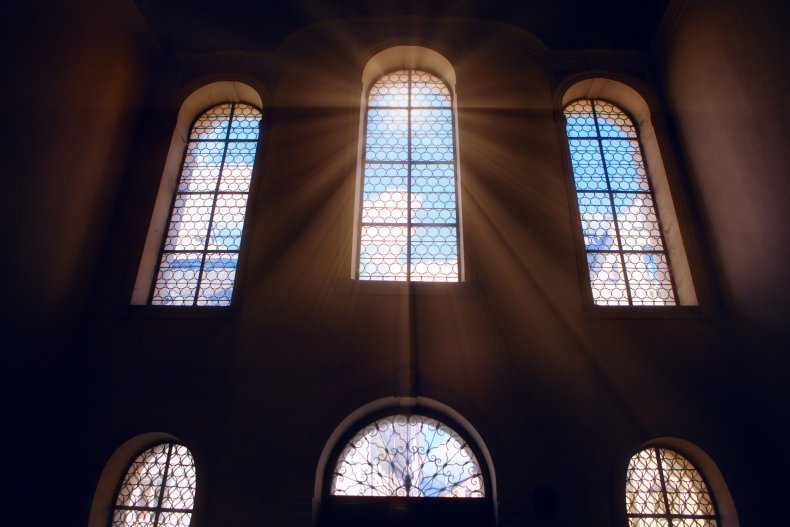 She said she has worked at the church for seven months and at first she was told she needed to "do something" about her skin because of her acne rosacea.
"While I was working on clearing up my skin, I was criticized and told I need to "hurry up" to clear up my face," she writes.
She said that once her skin was "perfectly clear" her boss then began criticizing the amount of coffee she drank.
" I was told I am not allowed to drink more than one cup a day. If I drink more than one cup I am criticized," she wrote. "She even wrote this in my Christmas card. "No Coffee!""
Most recently, she said, she arrived at work with "clear skin, no caffeine" yet her boss proceeded to criticize her clothing choice.
"She said the scarf was "too busy" and told me to take it off," she wrote. "She called my co-worker out of her office and had her criticize the outfit choice with her and they both spent about 10 minutes telling me why nothing I wore matched yesterday."
She explained that there is no human resources department within the church she works for because if there were she would "escalate it"
"Sounded like the devil wears Prada until I got to the church part...," one commenter wrote below the viral post.
Others suggest that the Redditor hire a lawyer though she explains in an edit to the post that she doesn't feel there is a reason to do so but that she is quitting.