Woman Claims to Be Handing Out Chicken Pox-Infected Lollipops This Halloween
A person claiming to be a nurse in Australia kicked off a public health panic after offering lollipops infected with chicken pox to be handed out to trick-or-treaters.
News.com.au reported that a Facebook post to a group called "Stop Mandatory Vaccination," purporting to be from a registered nurse, boasted that the mother was opening lollipops and exposing them to chicken pox before resealing them to "help others with natural immunity this Halloween."
In addition to distributing infected lollipops in her neighborhood, the post offered to mail some to anybody willing to pay for postage.
The woman's Facebook profile claimed she works at Royal Children's Hospital, Brisbane, which does not exist. A spokeswoman from Children's Heath Queensland commented on the post to refute her claims of being employed in the health care system there.
Get your unlimited Newsweek trial >
The post was shared to a number of groups, including Light For Riley, which was founded after the parents of Riley Hughes lost their son to whooping cough and wanted to encourage others to make sure they were fully vaccinated.
The mother continued to post on Facebook, writing: "You say I'm vile and gross like I have done something that hundreds of thousands of parents haven't already done."
"I'm offering life long immunity for the price of a couple of blisters and a few days off school."
Get your unlimited Newsweek trial >
The chicken pox vaccine is up to 90 percent effective in preventing the disease, and 95 percent effective in preventing its most severe forms according to the American Academy of Pediatrics.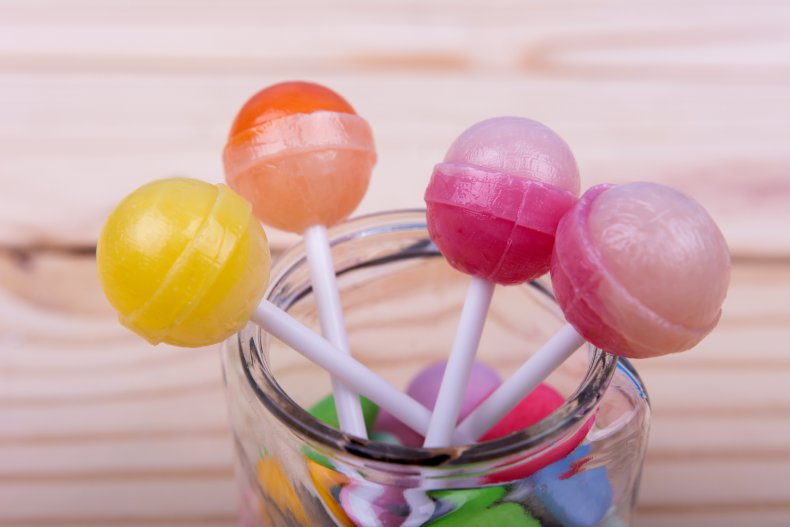 Queensland Police confirmed that they are investigating the post.
In 2011, WSMV reported on a network of parents in the United States who were offering lollipops, cotton swabs and other items that had been exposed to children with chicken pox. These were used to enable "pox parties," allowing anti-vaccine parents to expose their children to the disease and let it work its way through their system.
It is a federal crime to ship infectious materials over state lines with the intent of sickening or harming another person. It can carry a sentence of up to 20 years in prison.
Chicken pox, also known as varicella, is a highly-infectious viral disease that spreads through skin as well as through the air by sneezing or coughing. The disease does not stay viable for long outside of the body, so chances of acquiring it from a lollipop that has been contaminated and then re-wrapped are fairly low.
According to the CDC, an estimated 4 million people were infected with the chicken pox annually before the introduction of a vaccine in 1995. That number has dropped to under half a million, and varicella-related hospitalizations have dropped 93 percent.
Woman Claims to Be Handing Out Chicken Pox-Infected Lollipops This Halloween | News