Woman Claims A Tennessee Sheriff's Deputy Stripped To His Underwear And Baptized Her In A Lake Following Traffic Stop
After being pulled over by a Hamilton County Sheriff's deputy, a woman claims that the officer stripped down to his underwear and forcibly baptized her in a lake. Now, she's suing the county for $11 million.
The Chattanooga Times Free Press reports that Shandle Marie Riley filed her suit against Hamilton County over the incident which occurred earlier this year.
In Riley's version of events, she was driving in town on February 6 when she purchased cigarettes at a gas station where one of the deputies, Daniel Wilkey, happened to be.
She claims that Wilkey followed her in his vehicle and pulled her over outside the home of a friend of Riley's on suspicion that she had methamphetamine in her car. He ordered her to leave her vehicle and performed a full body search, including demanding that she "reach under her shirt and pull out her bra and shake the bra and shirt." Riley said she requested a female officer conduct the search, which Wilkey refused.
Newsweek subscription offers >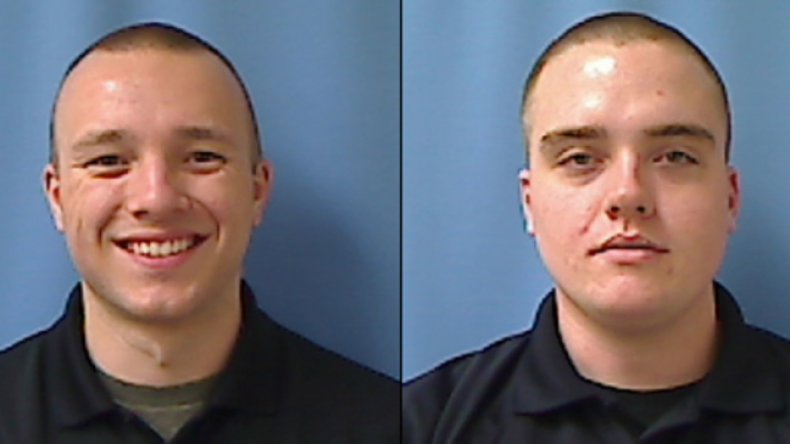 Riley said that when the body search came up with nothing, the deputy asked if she had any illegal substances in her car. Riley admitted that a single marijuana "roach" was in the vehicle, hidden within a pack of cigarettes.
Wilkey searched the vehicle and, according to the lawsuit, began to verbally abuse Riley. He then asked her if she believed in Jesus Christ and was "saved."
After a conversation, Riley alleges that Wilkey told her that he would not take her to jail if she went into her friend's home and grabbed towels for a "baptism." She did what he said and then followed the deputy in his patrol car to Soddy Lake.
Newsweek subscription offers >
Once there, they were joined by deputy Jacob Goforth, who Wilkey said was there as a witness. According to Riley, Wilkey stripped down to his underwear and led her into the lake, where she walked in up to her waist before Wilkey placed one hand on her back and another on her chest, submerging her underwater.
The pair then walked out of the lake and dried off and Riley said she was then charged with possession of a controlled substance and given a suspended sentence.
WTVQ reached out to the sheriff's department and obtained a copy of the complaint against Riley. The department's statement does not mention the baptism, saying only that Riley had been pulled over for tinted window and obstructed license plate violations.
Riley is suing for $1,000,000 in compensatory damages and an additional $10,000,000 in punitive damages.
This is not the only misconduct allegation currently pending towards Wilkey. He is being sued along with deputy Bobby Brewer in relation to an incident where he is accused of hitting a man named James Mitchell who was been handcuffed after a traffic stop. The alleged incident was captured on video.
Woman Claims A Tennessee Sheriff's Deputy Stripped To His Underwear And Baptized Her In A Lake Following Traffic Stop | News