Woman Claims She Has DNA Evidence to Prove She is Girl Who Went Missing in 2000
A woman in Indiana is claiming she has DNA evidence proving she is a girl who went missing 21 years ago in Virginia.
Kaylynn Stevenson, of Fort Wayne, Indiana claimed she has DNA evidence proving she is Brittany Renee Williams, a girl who went missing at the age of seven back in 2000, WWBT reported.
Williams disappeared from her independent foster care under the guardianship of a woman named Kim Parker back in 2000. When Williams stopped showing up to school and court hearings with Parker, Henrico Police started an investigation at Parker's home in Virginia.
The National Center for Missing and Exploited Children reported that the number of children missing from state care has increased over the years. Most of these children were not reported missing until federal legislation was passed in 2014 requiring state agencies to report a missing or abducted child to law enforcement and NCMEC "24 hours of receiving information about a missing child under their care," according to NCMEC.
The NCMEC also places children who've been missing for over six months in the "long term missing category" and estimated that only about 150 children were found after missing for a decade or longer. Williams has been missing for 21 years.
According to WWBT, Williams was born with AIDS, and authorities were worried the girl was dead because she did not have her medication. Allegedly Parker attempted to give Williams to Williams' adult half-sister because she was unable to care for her. Williams' sister declined and Parker told authorities she paid two women in California to take Williams. But both women said they never had custody of Williams and did not know where she was.
Stevenson told WWBT that she did not remember many details about her childhood except that she lived with her adoptive parents in Ohio and her surname was Williams. She said her memory is spotty but she also has scars from catheters and an eating tube. On the missing person poster for Williams, catheter scars were written under distinguishing characteristics.
While Stevenson doesn't remember a lot about her childhood, she said she does have a DNA sample taken at a LabCorp that proves she is the missing girl from 2000. She also has scattered memories from her time at Parker's foster home called Rainbow Kids.
According to court documents, Parker was indicted on 73 counts of fraud and was accused of taking over $24,000 in government benefits that were meant to go to Williams. Multiple people who knew Parker also said the house was "filthy" and some worried about neglect. WWBT reported that Parker took a plea deal and spent 10 years behind bars.
WWBT reported that Stevenson began researching her biological family when she came across a photo of the missing seven-year-old girl from Virginia.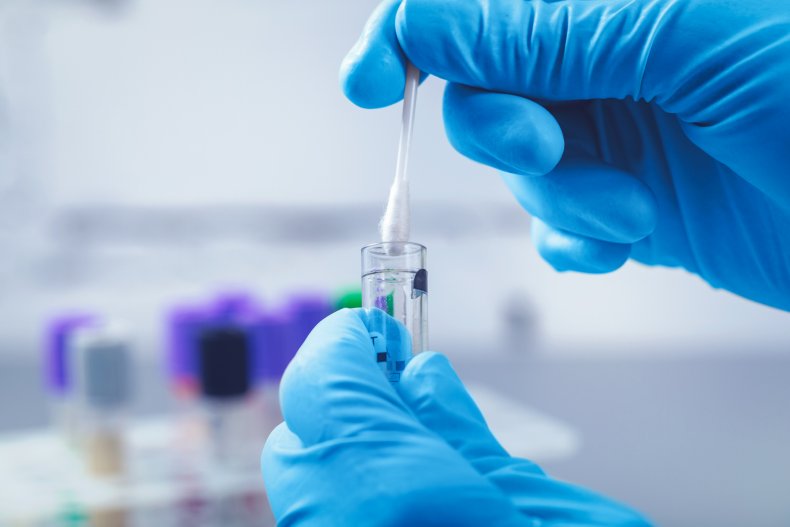 "And Brittany Renee Williams' photo popped up," Stevenson told WWBT. "I woke my wife up out of her sleep and was like, 'This is me! I know me when I see me. This is me!'"
But there were several factors that still didn't line up. Stevenson said she has blood work proving she does not have AIDS. She also said the birth certificate that her adopted parents showed her does not match the birthday of Williams.
WWBT reported that the FBI and Henrico Police are investigating Stevenson's DNA sample against the other living daughter of Rose Marie Thompson, Williams' biological mother. Stevenson told WWBT she is now going by Brittany because she doesn't want any "ties to my adoptive name. That is not me."