Woman Claims She Was Kidnapped In Order to Steal Good Samaritan's Truck
A North Carolina woman has been arrested for leading police on an intercounty chase after faking a kidnapping to steal a truck.
Virginia Saavedra, 37, of Asheboro, allegedly told the good Samaritan, who was unnamed by police, a stranger was trying to kidnap her. The good Samaritan asked Saavedra to sit in his truck to warm up while he called the authorities to report the kidnapping. Saavedra allegedly started the truck and drove away while he was otherwise occupied.
Police forces en route to the kidnapping call noticed the truck driving by, and tried to pursue it. Saavedra then allegedly fled, sparking a 26-mile long chase which stretched across Interstate 85 and into the neighboring county. At one point Saavedra made a u-turn in the middle of a highway and drove north in the southbound lane.
This allowed authorities to box her in on the road's shoulder, where the car became stuck in the soft grass growing there. Saavedra tried to put the truck in reverse and rammed a patrol car in the process, and then tried to flee on foot but was captured by authorities. She resisted arrest but was subsequently brought in.
Saavedra allegedly gave deputies a false name when she was arrested by them, but was correctly identified by authorities upon arriving for booking at the Randolph County Detention Center.
Authorities were subsequently able to determine that the kidnapping story was false, and a ploy used to trick the good Samaritan out of his truck, according to WXII-12.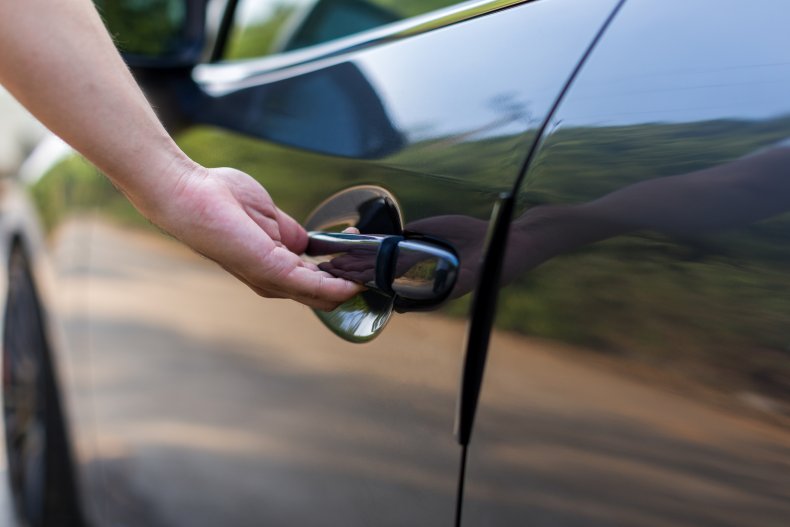 Saavedra has been charged with felony assault with a deadly weapon on a government official, felony larceny of motor vehicle, felony flee/elude arrest with motor vehicle, felony possession of a stolen motor vehicle, misdemeanor injury of personal property, misdemeanor resist public officer, aggressive driving, driving while license revoked, fail to heed light/siren, speeding, illegal passing, stop light violation and driving the wrong way on a divided highway after approaching a man's house on Beckerdite Road on Thursday and informing him she'd just escaped a kidnapping attempt, according to the Randolph County Sheriff's Office Facebook page.
Authorities say more charges may be forthcoming against Saavedra—felony possession of stolen goods/property, misdemeanor injury to personal property and misdemeanor resisting a public officer.
Saavedra is currently being held at the Randolph County Detention Center under a $150,000 bond with electronic house arrest if she is released. She is scheduled to appear before the Randolph County District Court on December 13.