Woman Convicted in Texting Suicide Case to Be Released for Good Behavior After Denied Supreme Court Appeal
Michelle Carter may have been denied an appeal, but that doesn't mean she'll be in jail for long. The 23-year-old will be released from prison next week after serving a 15-month sentence for her role in the suicide of her then-boyfriend, Conrad Roy.
Carter began serving her sentence in February 2019 and will be released early, on January 23—after serving less than a year—for good behavior. The Bristol County Sheriff's Office did not immediately respond to Newsweek's request for comment on Carter's release.
In August 2017, Carter was sentenced to two and a half years in prison. Only 15 months of that sentence were required to be served in prison, ABC reported at the time of Carter's sentencing. The rest of Carter's prison time will be suspended. Carter will also serve five years of probation.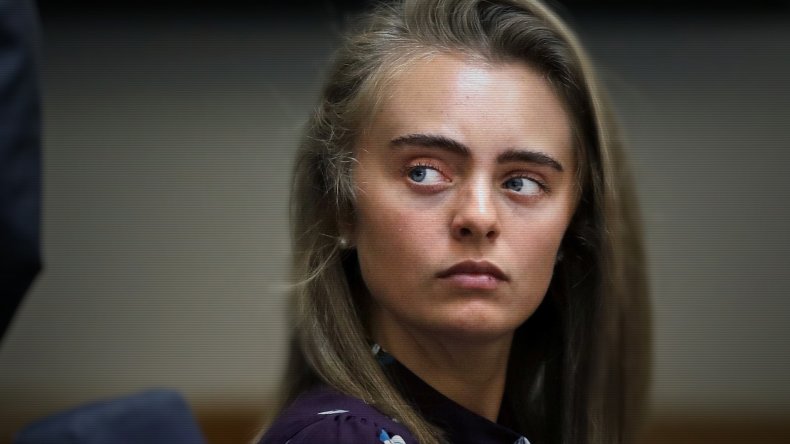 Carter's case was controversial because she sent text messages encouraging Roy to kill himself in 2014. She was found guilty of involuntary manslaughter. The case brought up questions in freedom of speech, as well as the role of technology in crime.
The Supreme Court of the United States declined to hear Carter's appeal on Monday. Her lawyers argued that her conviction was a violation of the First Amendment, as she was found guilty by the things she said to Roy via text, not by actions.
"The trial judge's verdict and the [state supreme court] affirmance leave no doubt that Carter was convicted for her words alone—what she said and failed to say to Roy," Carter's lawyers said in the attempted appeal, according to ABC News. "Carter neither provided Roy with the means of his death nor physically participated in his suicide."
The Supreme Court did not give a reason as to why Carter's appeal would not be heard. This isn't the first time Carter's appeal was denied. In February, the Massachusetts Supreme Judicial Court also upheld Carter's conviction and enforced her prison sentence.
"The evidence against the defendant proved that, by her wanton or reckless conduct, she caused the victim's death by suicide. Her conviction of involuntary manslaughter as a youthful offender is not legally or constitutionally infirm. The judgment is therefore affirmed," the court's decision read, according to the Boston Herald.
Carter and Roy's interactions were the subject of HBO documentary I Love You, Now Die: The Commonwealth vs. Michelle Carter, which was released in March 2019. The documentary delves into the relationship between Carter and Roy, considers how Carter contributed to Roy's death for her own social gain and examines the mental health of both Roy and Carter at the time of Roy's death.