Police in Connecticut arrested a woman this week who allegedly stole roughly $600,000 from her husband over two decades, having reportedly convinced the man that he was suffering from Alzheimer's disease.
On Wednesday, police in East Haven, Connecticut arrested Donna Marino on charges of first-degree larceny and third-degree forgery, according to the New Haven Register.
The newspaper reported that in March 2020, the husband, whose name was not released, and another person came to police to report a fraud. Police said they found Marino allegedly forged "her husband's signature on his pension checks, social security checks, worker's compensation settlements and other legal documents, before depositing the funds in a secret bank account without his knowledge," according to the New Haven Register.
According to the newspaper, East Haven Police Captain Joseph Murgo said Marino allegedly "fraudulently obtained Power of Attorney for her husband by having a friend, who is a Notary Public, sign the legal document when her husband was not present," and filed taxes in her husband's name.
Murgo said that Marino allegedly explained that "she was able to hide her fraudulent activities over the years by convincing her husband that he was suffering from Alzheimer's Disease," and believed this "would prevent him from going to the bank, ultimately to discover the low balances on his accounts."
"Ms. Marino advised investigators that the mismanaged money was often used to help her other family members with things like rent, groceries and car payments, without her husband's knowledge or consent," Murgo said, according to the Register.
Marino's husband reportedly told police he had no knowledge about his wife's alleged crimes until March 2019.
The man's daughter, identified only as Elena, told Connecticut news station WFSB that in 2019, she noticed her father's credit score plummet and started to become suspicious.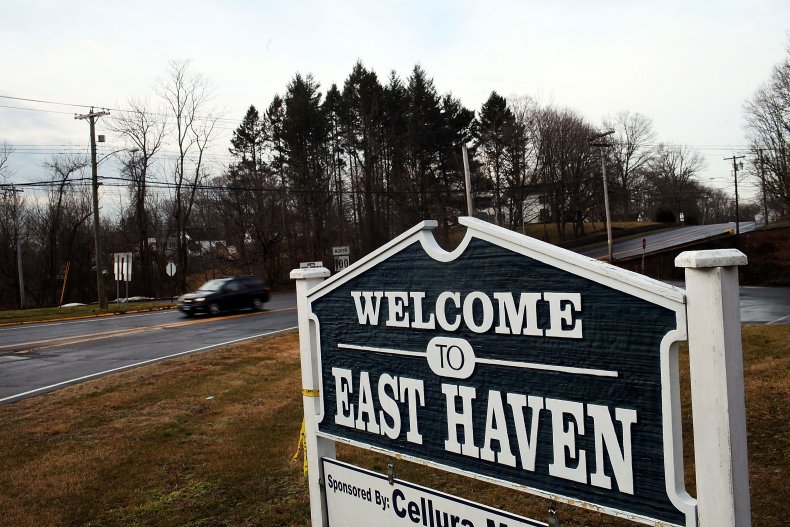 "I went on the town of East Haven and I saw there was a tax lien on his house. So, I tried to get in touch with my dad, but she had my dad's phone being rerouted to her phone," Elena told the station.
The news station reported that the man's mother had Alzheimer's and that he was afraid of being diagnosed with the disease himself. Elena said that telling her father what had happened was difficult.
"He's looking at me and he's going honey is this true am I broke? And I said yeah Dad you are broke, I said, and he's crying. Imagine your father crying to you. It was awful.... And he's like do I have Alzheimer's? And I'm like dad you do not have Alzheimer's. She's lying to you," Elena told WFSB.
Newsweek reached out to the East Haven Police Department for more information about the case, but did not receive a response before publication on Friday morning.
Marino was held in lieu of a $25,000 bond and was scheduled to be arraigned on Thursday.