Woman Creates 'In Case I Go Missing' Folder That Divides the Internet
Being kidnapped or going missing happens to only a tiny percentage of the population, but it is nonetheless a very real fear.
In a bid to help the authorities if the unthinkable were ever to happen to her, a woman has shared her "In case I go missing" file, which is filled with passwords, her fingerprints and more.
A TikTok clip, captioned "In case I go missing," has been watched more than 6 million times since it was posted on Sunday. It can be seen here.
The woman, named as Kari Ogg, flicks through the folder, explaining: "This is my in case I go missing binder. I have a medical section with all my doctors and therapists' info and my medication history, a section for photos of all my tattoos, scars and me with different hair colors and styles.
"I also have a place to put upcoming travel info in, including where I'm staying and with who. A place for every one of my passwords, including social media, and dating sites and Snapchat.
"A place to put info about my home, my home address and all other places I've lived, and of course a place for important documents like my birth certificate."
In a follow-up video posted on TikTok later that day, a detailed list of what to include in the binder was shared.
The list contained: "Dental and other medical records. Copy of your driver's license and passport. Names of places you frequent. Phone and laptop serial numbers. Clear, recent face photos. Social media passwords. Contact info for family and friends. Passwords and logins. Bank account details. Handwriting samples. Vehicle information."
The TikTok account, Savor, is linked to a company of the same name that produces the folder, which is sold under the brand name The Folio.
Jennifer McAllister-Nevins, Savor's co-founder and CEO, told Newsweek: "We got a personalization request to make an 'In case I go missing' Folio, and we thought it was great."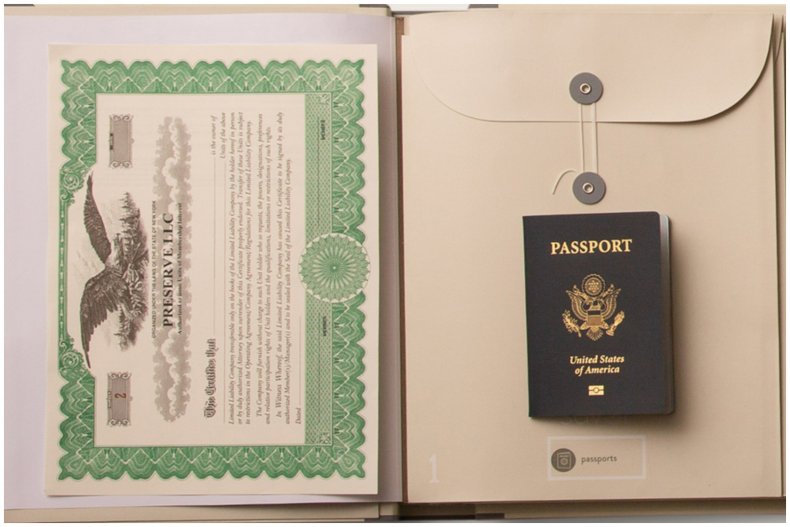 She added that the folder "was designed to be that book you grab in case of fire. So while it makes a great 'In case I go missing' binder, there are lots of far more common ways that people go 'missing'—whether it's illness, parents on vacation, fire, floods, or death."
Important documents should be "organized and close at hand, whether you're moving to a new house, planning a big event, starting a renovation, doing financial planning, creating a guide for a babysitter or wanting a family command center," McAllister-Nevins said.
"A friend of mine's father had a terminal illness, and he created a book for his family that had 'all the important things' about the family estate, his businesses, their real estate, etc. When you're facing those difficult moments, the last thing you need is to be lost in paperwork."
Ogg said: "It's not that I'm really afraid I'll go missing. I just like to be prepared. I have a bunch of folios that I use to keep all our important documents safe and organized, for financial documents, our house papers and, yes, my 'In case I go missing' binder."
She added that she had been "a true crime fan for years" and the folder "just gives my family peace of mind."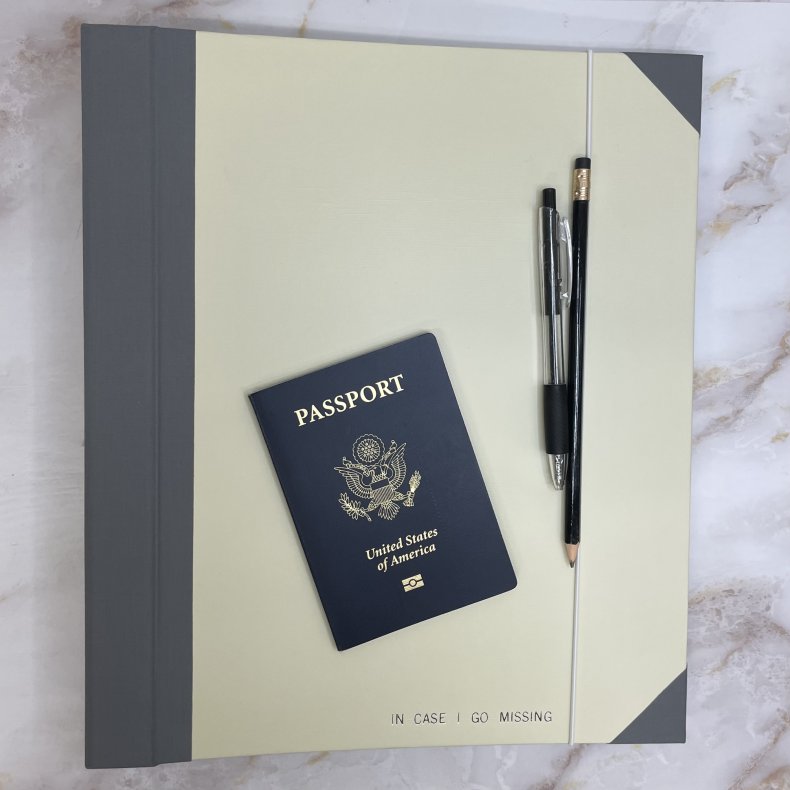 The binder's existence caused a stir online, however, with TikTokers warning that it was an open invitation for criminals. Some cited Joe Goldberg, the murderous stalker in the Netflix drama You.
Millie wrote: "Lost me at passwords."
Andr3w-San joked: "A stalker's dream basically."
Tubs thought: "This gets found by the wrong person and you are definitely missing forever."
FuzzleeFuzzlee commented: "Yea I'm not going to live with this level of fear/paranoia that I'm going to go missing lol."
Savor replied: "Prepare for the worst, hope for the best! (Also, doesn't need to be so dark. Can just be a travelers prep binder.)"
Toonibug reckoned: "This feels like a binder for 'how to GO missing.'"
Some users, including Alysa D, felt it was "smart, but scary."
Torivibez quipped: "Joe Goldberg would have a ball."
Emily Blowe pointed out: "This feels like a good idea for single travelers."
B****... Que? Admitted: "This is actually so sad but a brilliant idea."
AE warned: "Please keep that somewhere extra, extra safe."
Jenn GM warned: "Make sure it's in a secure location that a few people know about including your lawyer. otherwise it's a 'how to make sure I go missing' binder lol."
Sophie may thought: "This is 1 robbery away from being a 'how to steal my identity' guide."
According to Statista, figures from the National Crime Information Center covering the 30 years from 1990 show that 543,018 people went missing in 2020.
It said: "This is the lowest number of missing person files in the U.S. since 1990."
Update 01/26/22, 8:15 a.m. ET: This article was updated to add comments from Kari Ogg and Jennifer McAllister-Nevins, photos and a video.