Woman in Custody After Two Children Thrown Off Louisiana Bridge, Killing One
Police say that a woman who they believe threw two children off a bridge in Shreveport, Louisiana on Friday is in custody and that they expect charges are forthcoming.
One of the children was killed after being thrown from a bridge into a lake Friday morning, while the other was in serious condition with life-threatening injuries, according to Shreveport Police Sergeant Angie Willhite.
Police would not say whether the woman in custody is the mother of the children and have yet to release her identity or the identity of the children. But in an interview with Newsweek on Friday, Willhite said the woman is close enough to the children that police do not believe the incident was a random act of violence.
Willhite said an arrest "is expected," but at this point, investigators are still conducting interviews, and the woman has yet to be formally charged.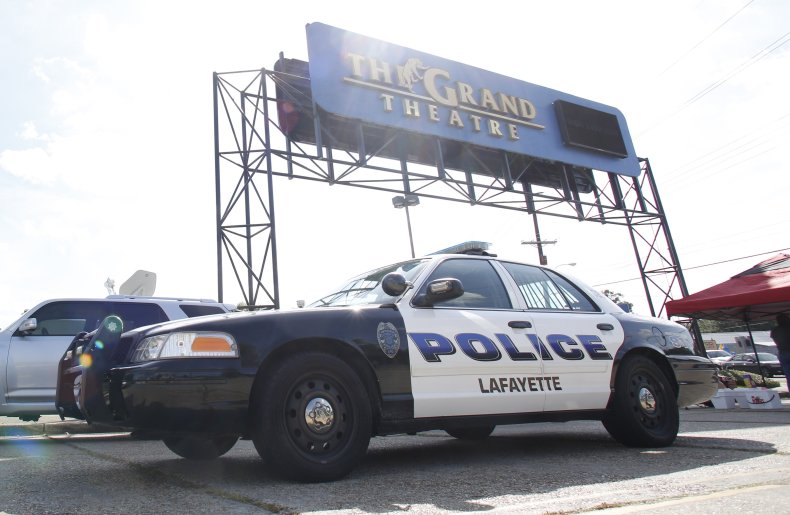 Willhite said the charges the woman may face "could be up to first-degree murder."
"All of our evidence put together will determine the appropriate charge," she said.
She called the crime a "tragedy."
"It's almost incomprehensible that someone could do something like this, and our whole community here is suffering," Willhite said.
Just before 11 a.m. Friday, police received a report from a boater who had seen a child in the water near the Cross Lake bridge. A marine unit found a deceased child, and another unit found another child who was still alive. The child is currently in life-threatening condition at a Louisiana trauma hospital.
"The second marine unit started patrolling, and found the second child who was still alive, and was able to rescue that child from the water," Willhite said.
Police declined to confirm the age of the children but said they were both under 10 years old.
Law enforcement officials were initially looking for a third child in the water, but that child was eventually found safe.
The woman who police say threw the children into the water on Friday, who is 30, was taken into custody by Louisiana State Police near the Texas state line, according to local news station KLFY.
Police said multiple agencies including firefighters, police, and dive teams have been working to respond to the incident Friday.
"It's been a multi-agency effort. Unfortunately, there's no happy ending to this, but we do have the suspect in custody. Our detectives are working right now on interviews and recovering more evidence in the case," Willhite said, according to KLFY.