Woman, 26, Reveals Why She Wouldn't Date a Man Her Own Age
A woman in her twenties has revealed why she wouldn't date a younger man after finding love with someone double her age.
Cassandra, 26, insists setting her age range higher on Tinder back in the fall of 2021 was the "best thing" she has ever done. This is because she met her match, Greg, a 50-year-old lawyer.
Now, the pair, who live in Toronto, are inseparable and Cassandra couldn't be happier with how Greg treats her compared to guys her own age.
Newsweek reached out to Jennifer Theiss, a professor of communication, to find out why men may come across as more respectful with age.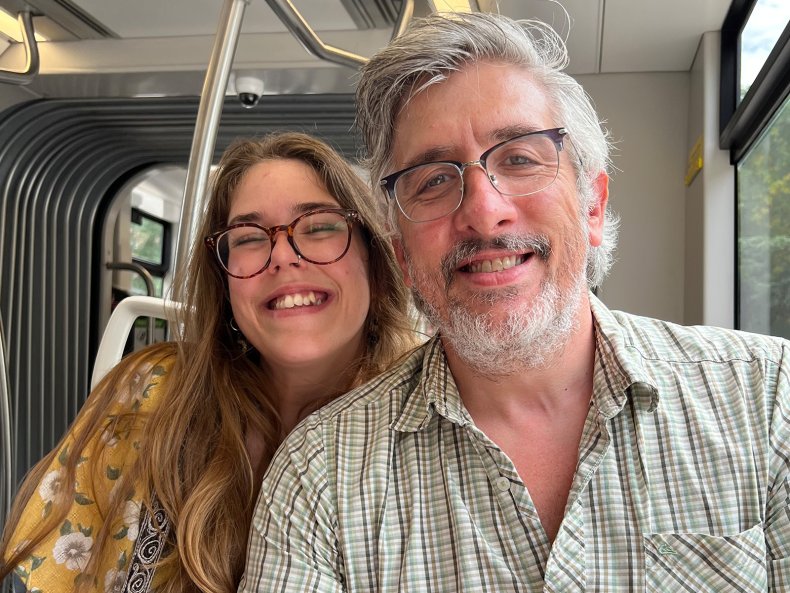 'I Have Never Been Treated With So Much Respect'
Cassandra, a front-of-house worker, had only ever dated guys no more than five years older than her. Looking back, the young woman said she wasn't seen as an equal by some men in their twenties.
She told Newsweek: "Since being with Greg, I've realized that some of my previous relationships were codependent and eventually became very unhealthy for both of us. I would go along with things that made me uncomfortable or went against my views to please someone who wasn't even showing me respect or treating me as an equal.
"I am not putting anyone down, I just felt like I was in a high school relationship before but now I feel like I am working on something—in a partnership."
Cassandra revealed her mom was initially worried about the age gap relationship but she was able to put her at ease.
"I told my mom upfront that he was older than me, and her response was 'are you happy?' I told her how I have never been treated with so much respect in my life by another person," she said.
"My response calmed any of her worries and she has since met him and approves."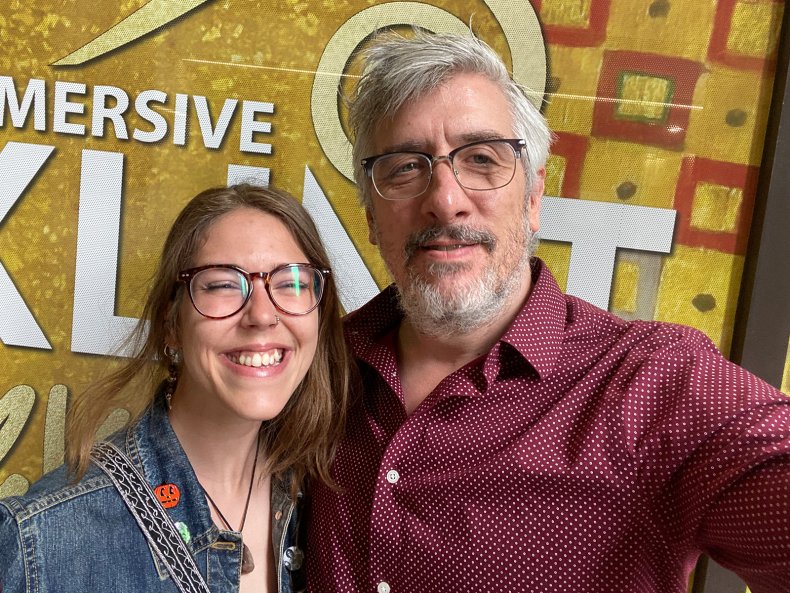 Common Conflicts in Relationships
A study shared by Psychology Today revealed that communication was the most common reason 1,000 participants argued with their spouses. Other reasons were habits, chores, finances, quality time together and screen time.
In the past, Cassandra would find herself feeling unhappy that video games were favored over her company. Now, she couldn't be happier with her older partner who has even admitted that he was "undateable" in his twenties.
Greg told Newsweek: "While I thought I was a good and devoted boyfriend, in hindsight I see I was also very insecure and possessive in my twenties.
"When I felt like I was not in control or getting enough assurance, and I didn't know how to address that in a healthy way. But Cassandra and I have established a deep trust which fosters fearless open and honest communication."
Does Communication Change With Age?
Theiss, who studies interpersonal communication in romantic relationships, marriages and families, told Newsweek: "Nothing about a man's age itself would inherently make him a better communicator, but with age comes experience. Older men have likely been in more relationships and have had the opportunity to practice communicating with a partner. Learning from the mistakes and pitfalls they have made in previous relationships, older men may take the lessons of the past to be better communicators in their romantic relationships later in life."
Theiss said romantic relationships during people's twenties tend to "carry more uncertainty that can undermine partners' ability to communicate effectively."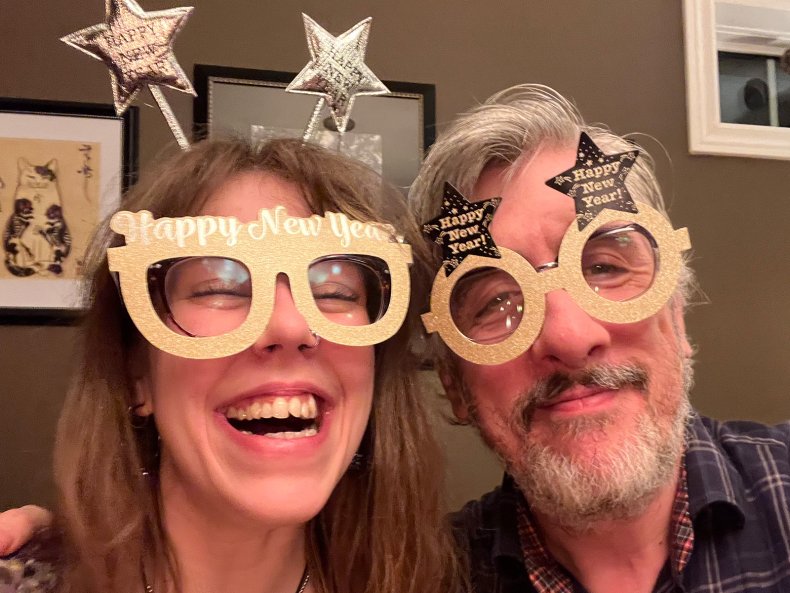 The Advantages of Dating an Older Man
In May 2022, an Ipsos poll revealed 55 percent of 1,005 adults stated emotional maturity was the main benefit of dating someone older than them.
Cassandra said: "Previously, I felt like I was the only adult in a relationship as I was the one making decisions and being responsible for everything.
"The transition from that to being with someone who is level-headed and sure about what they want to do has been so refreshing.
"The companionship is the biggest benefit for me I have never been so sure and confident about something.
"I wake up in the morning and know I am safe and stable in a relationship."
Theiss told Newsweek: "Older men may be more comfortable in their own skin, more aware of what they want in life, and would therefore have less uncertainty about their romantic relationships.
"To the extent that they know what they want in a relationship after years of experience and are able to see those qualities reflected in a potential romantic partner, their communication should be less constrained by uncertainty, insecurity, and doubt.
"Having confidence in their place in life and clarity about their goals for a relationship can increase openness and enhance the quality of communication between partners at any age."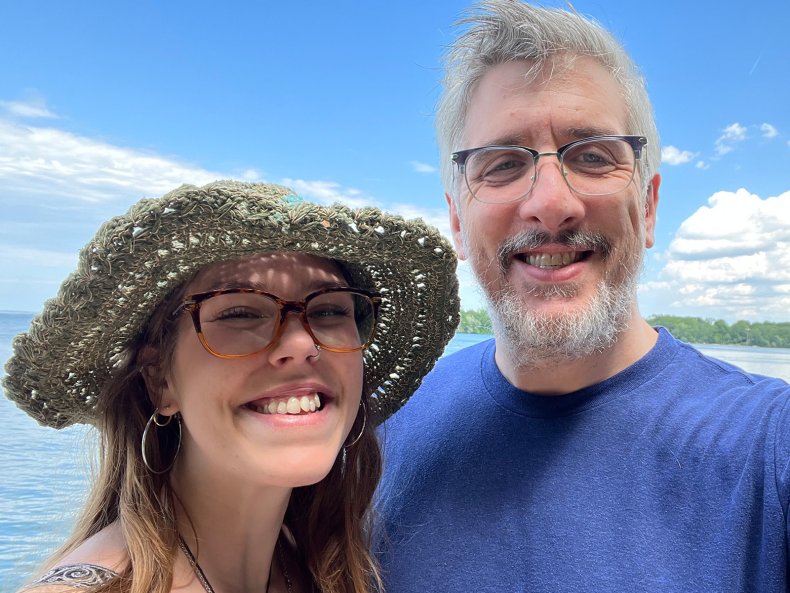 'Seeing Him Experience New Things'
While some people may wonder what these two have in common, with the 24 years between them, the couple said they have mutual interests such as pop culture, musical theater and reading.
Greg was previously married for 15 years and has two children with his former spouse.
He said: "I had become a homebody in those years, which can go hand in hand with being a parent of young children, but now I am with someone who is younger and wants to get out and experience life.
"I get to piggyback on that energy and have more of a youthful experience of my life. I am joining Cassandra for the fun ride of her 20s. But that said we do also enjoy staying at home – feels like we are growing old together already."
The pair enjoy attending concerts and going on road trips together, which is different from Greg's married life.
Cassandra said: "Seeing him experience new things is such a pleasure for me. I am excited to see him experience things."
The Disadvantages of Dating an Older Man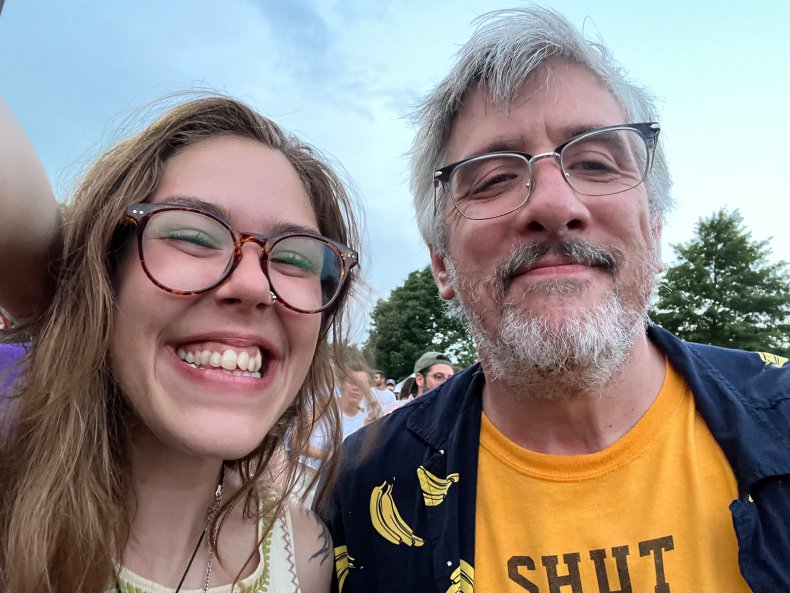 The inevitable disadvantages of an age-gap relationship are growing apart and death.
Cassandra said: "I have had emotional moments knowing that I will be left alone at some point because of the age gap but we still have at least 20-30 years.
"I will be able to handle it when the time comes. I am getting every ounce of what I need for now."
Stigma
While this couple is happily in love, other people struggle to understand how and often assume the relationship is transactional.
Cassandra has been accused of being a "sugar baby" in the past.
She said: "Someone once asked how much I am getting paid like it wasn't even an option that I had voluntarily gone out with Greg. At first I was offended but now we don't let people's opinions get to us."
Greg added: "We let people have their perceptions. We know it's not an infatuation, that there is more substance to it."
'People Might Think I Am Going Through a Midlife Crisis'
When there is a significant age gap, some people assume the younger person is the offspring of their partner.
Greg told Newsweek: "I am aware of the appearance that a lot of people might think I am going through a midlife crisis—I can understand that. It's even quite understandable that people may mistake us for dad and daughter at a glance.
"We have been out and it's very clear people are looking and whispering about us.
"But we don't let it get to us as we are happy enough that we don't feel the need to gossip about others.
"The main thing is we are content and actively engaged in maintaining a healthy relationship."
Update 01/02/22, 05:09 a.m. ET: This article was updated to remove the couples surname.