Woman Delivers Own Baby in Jail Despite Alleged Calls for Help
Updated: 5:11 p.m. ET| A Texas woman said that she had to deliver her own child in a county jail cell despite repeated calls for help.
The woman, Shaye Bear, told WFAA, a Dallas-based ABC affiliate, that she gave birth to a child she named Cashh on Thursday after being pregnant for only around five months. Bear said that she made repeated attempts to get help, but only received it when she birthed her baby.
"I delivered a 1-pound, 2-ounce baby in that single cell screaming for hours, begging them to come and help me," she told the Texas station. "The guards would walk by and tell me they wouldn't do nothing for me until I had that baby in that cell."
A law enforcement source told the station that Bear may have tried to induce the baby's pregnancy prematurely, but the mother denied the charge.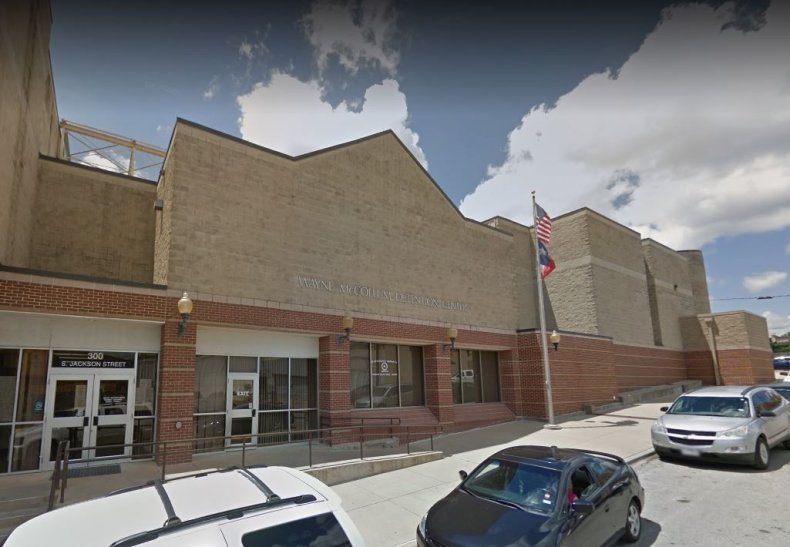 The boy was taken to an area hospital, where he was admitted to the intensive care unit.
The jail facility sits in Ellis County, just south of the Dallas–Fort Worth area.
The Texas Rangers are investigating the incident, according to Ellis County Sheriff Charles Edge. The sheriff's office did not immediately respond to Newsweek'srequest for comment, and the Texas Rangers said only that an investigation was ongoing.
Bear, 25, was in jail after being arrested on a drug charge and has a number of criminal convictions on her record. Bear's son Cashh is her second child born while she was in custody. Bear gave birth to another child less than two years ago while in the custody of Dallas County.
Bear was released from jail Tuesday, according to jail records.
This story was updated to include comment from the Texas Rangers.