An unvaccinated mother of seven who "didn't believe" in the COVID vaccine says getting a shot is now her "priority" after losing her partner of more than 20 years to the disease.
The 45-year-old woman, who lives in Nuneaton—a town located in the heart of England—told the MailOnline she has now booked an appointment to receive her first dose of the vaccine.
"I was skeptical of the vaccine at first and didn't believe in it, but now I have booked an appointment for my first dose after Christmas," Tracey Lea said. "I've even told my kids that they are all having it. It's a priority."
Lea's partner, Martin Mulcahy, died from COVID earlier this month at the age of 50, leaving her to bring up their seven children—aged between nine and 25—alone.
Mulcahy had been "putting off" getting his shot and Lea said she was now prioritizing the vaccine after witnessing the "devastating effects" of COVID first hand.
"I am unsure whether Martin had contracted Delta, or Omicron, but it has spurred me to get the first dose of my vaccine," Lea said. "Now I will make sure every one of our children has it. If Martin had been jabbed, he may still be with us today."
"We have seven amazing children together and they are all devastated and struggling to process the news. Three of our children are autistic and it's been so hard to keep positive—especially as the funeral is two days before Christmas Day."
Mulcahy contracted COVID after Lea and the couple's seven children tested positive in late October.
"He'd always been fit and healthy, but after contracting the virus he constantly complained of shortness of breath and tiredness. He was like a different man," Lea said.
The 50-year-old's symptoms continued to worsen and he was admitted to hospital on November 13, struggling to breathe. He was placed on a ventilator, but eventually passed away on December 5.
Loving Father
"It was heartbreaking seeing him," Lea said. "He was lying on the hospital bed with tubes coming out of him and surrounded by different machines and wires, whilst on a ventilator. I held his hand the entire time to let him know I was there."
"A matter of hours later, I was delivered the news that he had passed away. I'm still numb—it doesn't feel real. As a family we are heartbroken. He was the best father to our seven children and the most caring man on the planet. I still haven't processed what's happened and I keep expecting him to walk through the door any minute. It feels like a nightmare that won't end."
The woman's sister has set up a GoFundMe page to help the family financially. Mulcahy's bank account has been frozen and Lea has no extra income at present.
"My aim is to try and help ease some of the burden and raise enough funds to help buy presents for each of the children and to enable them to have a Christmas they so very much deserve!" the description on the GoFundMe page said.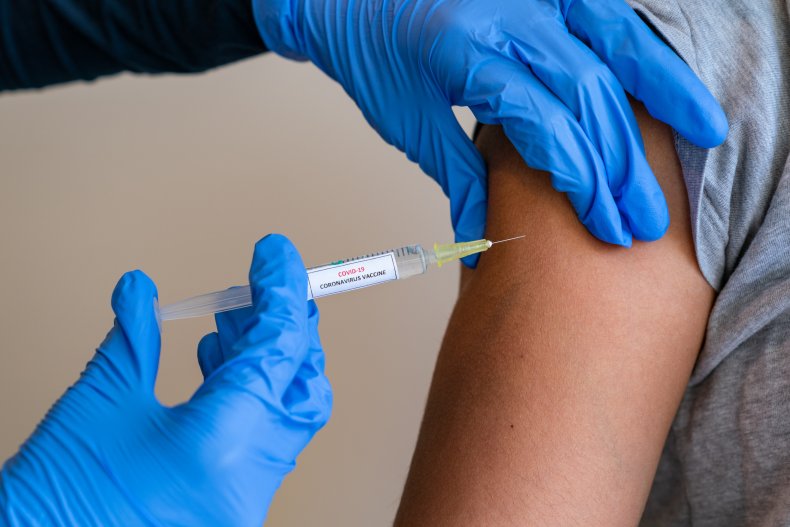 About the writer
Aristos is a Newsweek science reporter with the London, U.K., bureau. He reports on science and health topics, including; animal, mental health, and psychology-related stories. Aristos joined Newsweek in 2018 from IBTimes UK and had previously worked at The World Weekly. He is a graduate of the University of Nottingham and City University, London. Languages: English. You can get in touch with Aristos by emailing a.georgiou@newsweek.com.