Woman Dies After Getting Stuck in Bread Machine: Police
A woman died after she became trapped while cleaning a bread machine at a business in North Carolina, according to police.
Virginia López Severiano, 44, died after she was pulled into a part of an industrial mixing machine at about at the Azteca Market in Selma on Tuesday morning. The machine was powered on at the time.
According to the U.S. Bureau of Labor Statistics (USBLS), there were 4,764 fatal work injuries in the United States in 2020, representing a 10 percent decrease from 5,333 in 2019.
Selma Fire Chief Phillip McDaniel told Raleigh news station WRAL that Severiano was seriously injured when she was found. Emergency crews managed to free her from the machine after about an hour and a half of "tedious rescue," he said.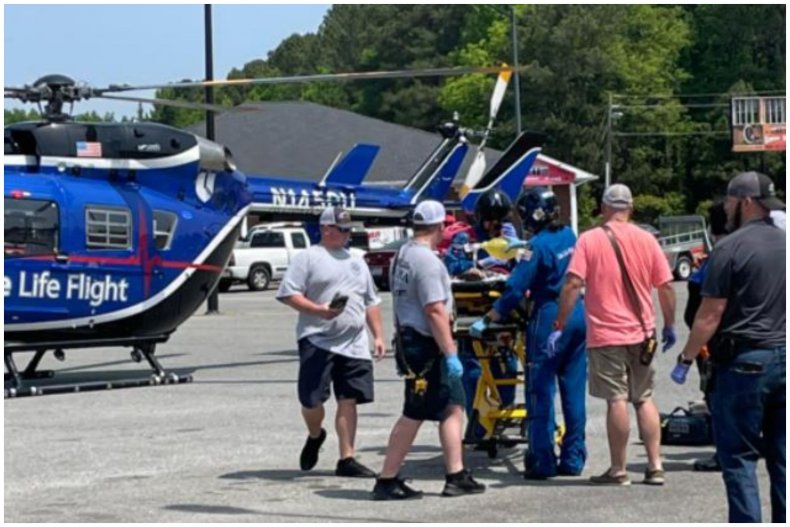 Severiano was then flown to Duke University Hospital by helicopter to undergo surgery to try to save her arm, but ultimately died of her injuries on Tuesday evening, a family friend told WRAL.
Images posted on the Selma Police Department (SPD) and fire department Facebook pages showed a helicopter in the parking lot outside the store. A Tuesday SPD Facebook post read: "We would like to thank all of the first responders for all of their hard work and dedication to getting the person free.
"The departments showed what it means to care for your community and fellow communities, they came together as one and after a very long and exhausting extraction, we're (sic) able to free the worker and they were transported by helicopter to Duke University Hospital."
The Occupational Safety and Health Administration (OSHA) is investigating the death.
Newsweek has contacted the Selma Police Department for comment.
According to the USBLS, a worker died every 111 minutes from a work-related injury in 2020. The share of Hispanic or Latino workers fatally injured on the job continued to grow that year, increasing to 22.5 percent from 20.4 percent in 2019.
Newsweek has reported on numerous cases where employees have died at their place of work.
Last month, an employee died in an accident that involved a warehouse vehicle at a Walmart distribution facility in Raymond, New Hampshire.
The victim was identified as James Tomilson, 54, and police said he had been walking when he was hit by a tractor-trailer at the distribution center. Authorities said another truck behind him "lunged forward" while Tomilson was inspecting a trailer, pinning him between the two vehicles.
First responders from Raymond Ambulance and the Raymond Fire Department tried to save Tomlinson's life, but he died shortly afterward.