Canadian Woman Dies of Dengue Fever after Flying out to Jamaica for Friend's Wedding: 'It Was like a Nightmare'
A Canadian woman has died after catching a tropical disease while in Jamaica for her friend's wedding.
Jodie Dicks, 26, from Toronto, Ontario, came down with dengue fever, a mosquito-borne virus, and later suffered two heart attacks, CTV News reported. She died on January 26, with her family now speaking out.
Dicks, who had worked at Legal Aid Ontario and with Toronto police, had flown to Jamaica on Thursday, January 16, for her friend's wedding on Monday, January 20. The day after the ceremony, she started to feel ill. She developed a rash, which is among the symptoms of dengue fever, which was dismissed as caused by the heat.
Eventually Dicks was hospitalized, and became so ill she was unable to recognize her friend. Her stepmother Kay Dicks told CTVNews that as her condition deteriorated, she, her biological mother, stepfather, and boyfriend arrived in Jamaica to support her.
After the hospital started running low on blood, Jodie Dicks was airlifted to a trauma center in Fort Lauderdale, Florida. The 26-year-old suffered two heart attacks. Jodie Dicks died with her mother by her side, as only she could get on the emergency chopper.
"It is devastating and we're in shock. It was like a nightmare," Kay Dicks told CTVNews.
She said her step-daughter had recently paid off her car, had bought a condominium, and was planning on marrying her partner with hopes of having children.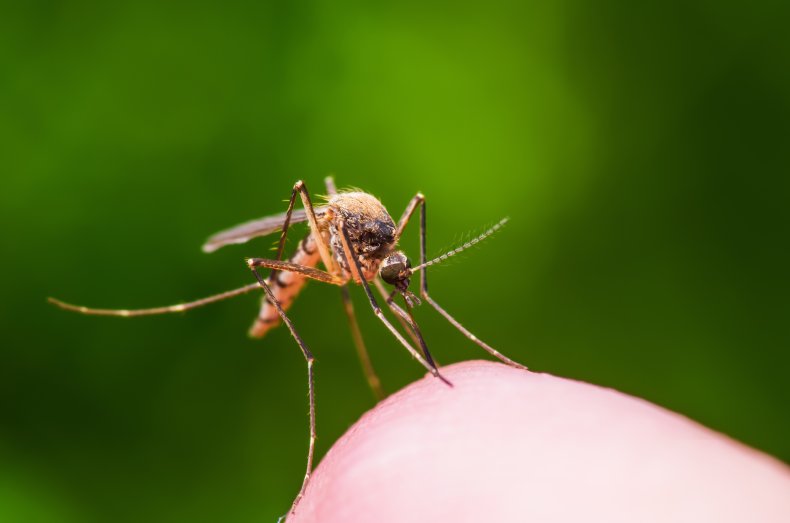 The family held a celebration of her life to honor her memory on February 9, which was attended by around 700 people.
Her stepfather Randy Boissoin wrote on Facebook: "We are so touched by the outpouring of support from family and friends in this time of darkness.
Referring to her mother Christine, he said: "Her celebration of life was fitting for such a beautiful soul. Hundreds attended. From the bottom of our hearts Christine and I would like to thank everyone. It is a new journey we will now walk together in life."
Boissoin described his daughter as "the sweetest soul," in an interview with CTV News. He added Boissoin was an "incredible" aunt, who would play with children at family gatherings, swimming or catching frogs. According to her obituary, she was nicknamed "Toadie."
On Facebook, Boissoin urged people to be aware of the dangers of dengue fever.
According to the World Health Organization, dengue is found in tropical and sub-tropical climates, particularly in urban and semi-urban areas, but increasingly in rural parts of some countries. There are four types of the virus, making it possible to catch it four times. In recent decades, cases have spiked worldwide meaning around half of the world's population is at risk, with an estimated 390 million infections each year. Most don't result in death.
The dengue virus can cause a range of diseases, the WHO states, with the less common severe version known to trigger complications including severe bleeding and organ damage.
Symptoms are flu-like, and include a fever of 104 degrees Fahrenheit, as well as a severe headache, pain behind the eyes, muscle and joint paints, nausea, vomiting, swollen glands, and a rash.
Cases of severe dengue are characterized by severe stomach pain, persistent vomiting which may have blood in it, fast breathing, bleeding gums, and restlessness.
There is no specific treatment for dengue, but instead the patient's symptoms must be managed.