Woman Discovers Salary Is $30K Less Than Co-Workers: 'Lost All Motivation'
A woman who discovered she is being paid four times less than her co-workers has taken to the internet to share her despair this week.
On the work discussion forum r/antiwork on Reddit, user u/Harley-the-Harlot posted the story which has since received more than 40,000 upvotes and thousands of replies.
In the post, the Redditor wrote: "My boss accidentally sent me a spreadsheet with everyone's salaries. I am being severely underpaid and it's making it extremely hard to give a s*** about this team anymore. My team is only made up of 12 people, but the gap between me and the next lowest paid person is nearly $30k. Between me and the highest paid is $130k.
"I understand that we're all in different positions and levels of seniority, but still... I've lost all motivation to work hard and deliver for my team when I'm not being compensated for the level of stress I'm taking on doing the grunt work of people making four times my salary."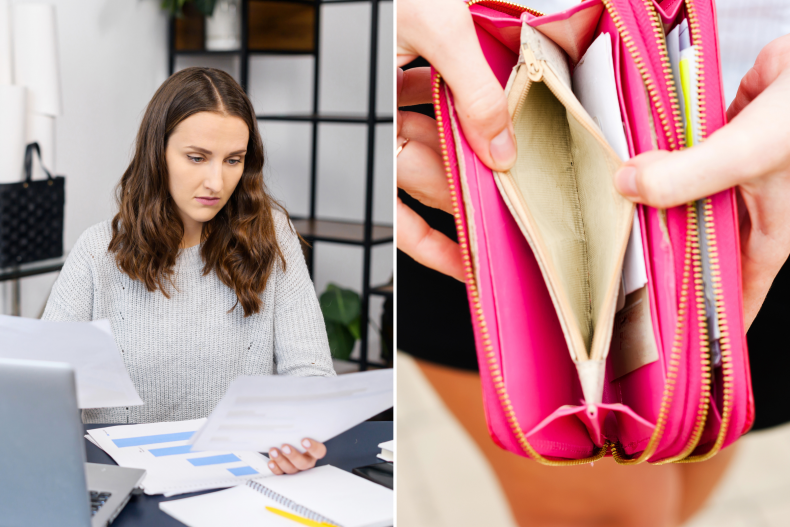 Much has been reported in recent years on the gender pay gap—the difference in remuneration for men and women working in the same jobs.
According to crowdsourced data from Payscale, the 2022 uncontrolled gender pay gap leaves women making 82 cents for every $1 that men make. Women doing exactly the same job as men, with the same qualifications, are still paid on average one percent less than men at the median. While the gap has been shrinking since 2015, the movement has been described at a "glacial pace" by Payscale who say that "the gap should be zero."
Reddit users were appalled for the woman and flooded to the comments with thoughts and suggestions on what to do next.
"Reply to your boss, 'I think you sent me this by mistake' but accidentally Cc your whole team," said one commenter.
"Be mediocre," suggested another reply. "Do the work you're paid to do, get time and experience in, and look for a better-paying job."
However, one commenter pointed out a potentially important detail and wrote: "'I understand that we're all in different positions and levels of seniority.' This is a hell of a lot more important than you're making it out to be."
Many replies suggested that the woman simply sit down with her boss and try to get to the bottom of the pay disparity.
"I would first sit down with your boss and ask her how you can get to a salary that is much more in line with the rest of your team," said one commenter. "Knowing everyone's pay takes away a lot of leverage the company has, so use it to your advantage. If they're not willing to work with you to get where you want to be, then start looking at other employers."
"Leave your job to a new job doing the same thing. Enjoy your 30 percent pay raise. Then do this again in 1-3 years. Repeat repeat repeat," said another Redditor. "Hiring budgets are way bigger than retention budgets. They already showed you what they think you're worth so time to move on."
Newsweek has reached out to u/Harley-the-Harlot for comment.