Woman Divorcing Husband of 12 Years Over Unexpected Pregnancy Sparks Debate
A woman has shared how she and her husband are on the verge of divorce after 12 years, as a result of an unexpected pregnancy.
In a now-viral post with more than 13,000 upvotes, Reddit's user u/kingofarachnid explained: "We have been married for 12 years. We are both child-free and it's one of the things we've bonded over. Now I'm pregnant. I'm not religious or anything but I'm 40, he's had a vasectomy and it's like a miracle."
She explained that she wants to keep the baby, but is scared. Meanwhile, her husband had made it clear he was not thrilled: "He made it clear we are too old to be parents and we hate children and that if I want to keep it then it's divorce. I do hate children, but not this child," she wrote.
Due to the personal nature of the story the poster wished to remain anonymous, but told Newsweek: "I fully understand that this means the end of my marriage. It pains me that he thinks I made a choice between him and a fetus, but I don't know how to explain it."
The mom-to-be continued to ask advice from Redditors online and said: "I want help from single parents. Brutal and honest opinion based on your experience. Is it worth it? Are these just my hormones being crazy, making me emotional, or is this real love?
"I love my husband so so so so so so very much but it's kinda faded away compared with the emotions I'm having with my belly. Please help."
There may be some valid reasons for the husband's concern about having children. An eight-year study published in the Journal of Personality and Social Psychology found that parents—particularly mothers—are often less satisfied within their marriage than their childless peers. When comparing couples with and without children, it was found that the rate of decline in relationship satisfaction was nearly twice as steep for couples with children than for childless spouses. Where pregnancy has been unplanned, parents experience an even greater negative impact on their relationship.
In 2010, Smart Marriages reported factors that were more likely to lead to divorce. One of these reported factors was where a woman wants a child more than their spouse, explaining: "Couples who do not agree on how much they do or don't want to have children are twice as likely to end their marriage."
Reddit users weighed in to share their thoughts on the woman's dilemma in more than 3,600 comments, something that the poster was extremely grateful for and told Newsweek: "I got to talk to more older single moms and it helped me feel adequate. I will keep my baby."
"I guess I'd think of it like this 'what would you regret more?'," said one commenter.
While another Redditor said: "Having kids completely changes your life. I mean every single f*cking aspect of it. Your heart explodes. Time shifts. You break. You give up every piece of yourself. You will change and become someone else. It is universe-shattering. And it's also the greatest thing I've ever done. But holy s**t it's really hard and you have to try really hard every day."
"Oh god. I had a baby when I didn't want one. But I loved my baby, and I still do," said one reply: "I would still never, ever have another child again."
Another comment said: 'Having a baby should not be done on a whim. They are a bucket load of work."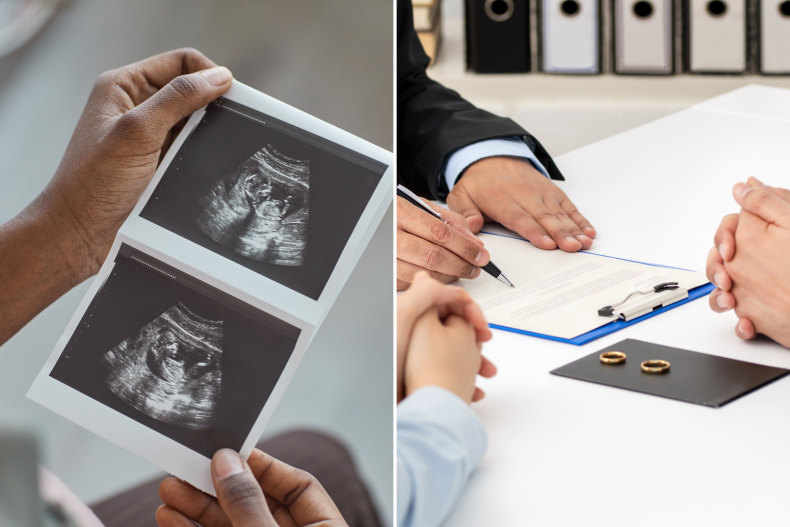 UPDATE 07/14/22, 07:45 a.m.: This story was updated with additional detail and a new headline.