Woman Dragged Across Tennessee Bar Floor for Not Wearing Mask in Viral Video
A viral video captured the moment a woman was dragged across the floor of a Tennessee bar after she reportedly refused to put on a mask.
The clip shows Bliss Causby screaming as a female security guard pulls her by the hair at the Chattanooga Billiard Club.
Causby shared the clip on her store's Instagram page on February 5, but it went viral over the weekend after it was shared on Twitter.
A report filed with the Chattanooga Police Department (CPD) said Causby had put on a mask when asked to do so, but later took it off while in the bar, WRCB-TV reported.
The report also said that when she was asked to put on the mask a second time, she was asked to leave the establishment.
Alongside the video on Instagram, Causby explained that she had been standing next to her table drinking a beer when the guard asked her to leave for not having her mask on.
"I questioned her and she became very aggressive and pushed me," she wrote.
"I told her not to put her hands on me that I would leave and this happened... she threw me down and dragged me across the bar on the floor like an animal."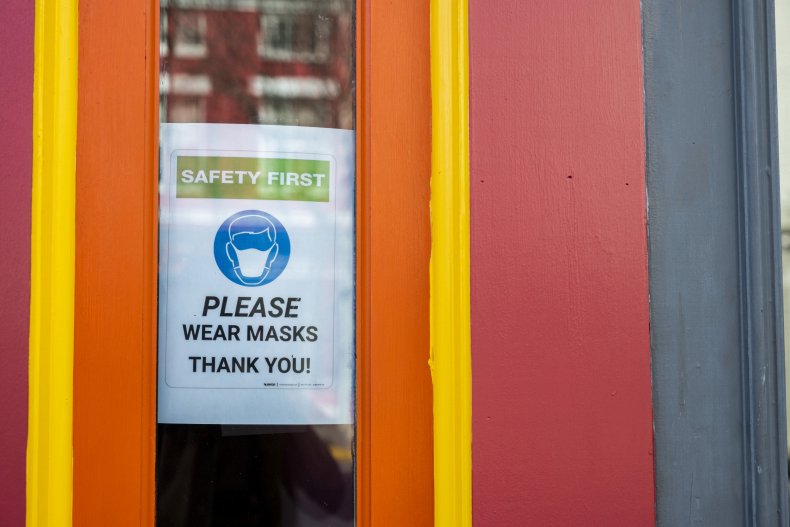 She also alleged the video doesn't capture the moment the guard punched her in the face and kicked her.
"I was kicking at her ankles trying to get loose afraid that she was going to throw me down the stairs," Causby wrote.
"My guy friend finally pulled me up and took me out... I should've called the police but was humiliated and hysterical and just wanted to go home!!"
Causby added that she had since returned to the bar to ask for the surveillance footage of the incident, but was told she couldn't get it without a subpoena.
The bar "will not give me their footage without a subpoena and claim to not know the name of the security company," she added.
"This b***h was out of control and I want her to be held accountable!! What can I do??.. No one deserves to be treated that way!!" Causby added.
A spokesperson for the Chattanooga Police Department told Newsweek that the incident is still under investigation.
"The complainant filed a report with CPD two weeks after she says she was forcibly removed from a business for not wearing a face mask when asked to do so," the spokesperson said.
Causby and the Chattanooga Billiard Club have been contacted for additional comment.