A brutal scene in Ohio has led to the arrest of a Youngstown woman after she allegedly bragged about her attack on social media, WDTN reported.
Police in Mahoning County, Ohio, reported that Jamela Chatman, 27, was arrested on charges of aggravated robbery and felonious assault. The incident, which occurred around 12:50 p.m. on Saturday, began when Chatman cut off a woman who had been driving with her 5-year-old twins, forcing her to pull over and get out of the car. Chatman then began to beat the driver with her fists and a hammer.
Another woman who had been riding with Chatman attempted to take the twins out of the other car during the assault. She claimed later that she was trying to protect them.
It is unclear at this time what the motive might have been for Chatman's attack, nor what her relationship might have been to the victim.
After her attack, she made off with her victim's keys. Authorities were able to track her down to her home after she posted a video to Facebook bragging about the attack and the keys she stole. Officers found the hammer at Chatman's home, but not the keys. Another woman who was nearby to the scene showed police another video on her Facebook page where she threatened the victim.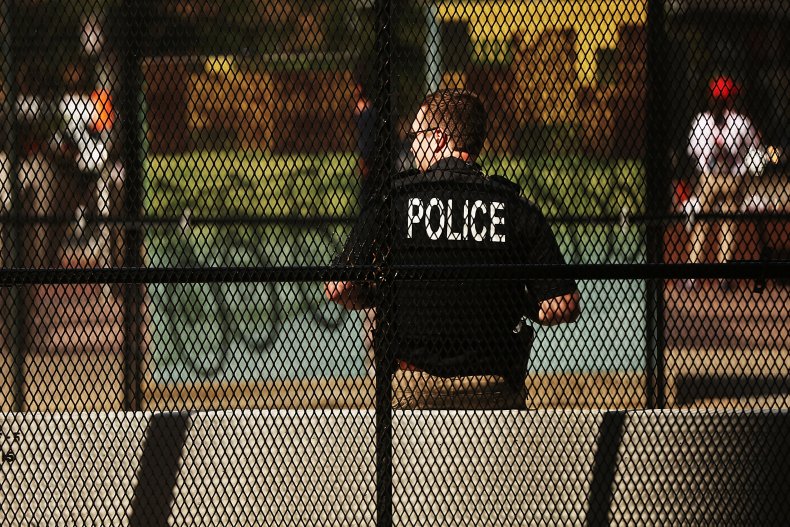 The mother suffered multiple cuts on her arms and scalp. Despite this, she declined medical treatment on the scene.
Chatman was booked at the Mahoning County Jail and made her first appearance in court on Monday. She was ordered to be held on a $19,000 bond.
Despite the rather bizarre nature of this brutal incident in Ohio, it has not been the only recent incident of assault on the road involving a hammer. A video shared by police in King County, Washington, on July 27 showed the driver of a Jeep getting out of their car and throwing a hammer at another vehicle.
This incident reportedly began after the Jeep began honking at the other vehicle as they both got onto an off-ramp. Once the other vehicle had stopped, the Jeep passed by and stopped, blocking its way while the driver got out and threw the hammer. The driver was arrested a few days later on multiple felony charges in Snohomish County, Washington.
"Road rage is real, especially when some whacked out driver throws a hammer at your windshield," the King County Sheriff's Office said in a post on Facebook.