Woman Draws Pixar Characters Outside Studio, Gets Attention of Employees
Many job applicants look for ways to make themselves stand out to potential employers, and one woman's tactic was to sketch characters using chalk in front of the studio she dreamt of working for.
In TikTok user @cowboyjess's viral video, which was viewed nearly 2 million times and can be viewed here, she explained that her dream is to work at Pixar Animation Studios.
"What better way to get their attention than to chalk draw in front of their gates," she said.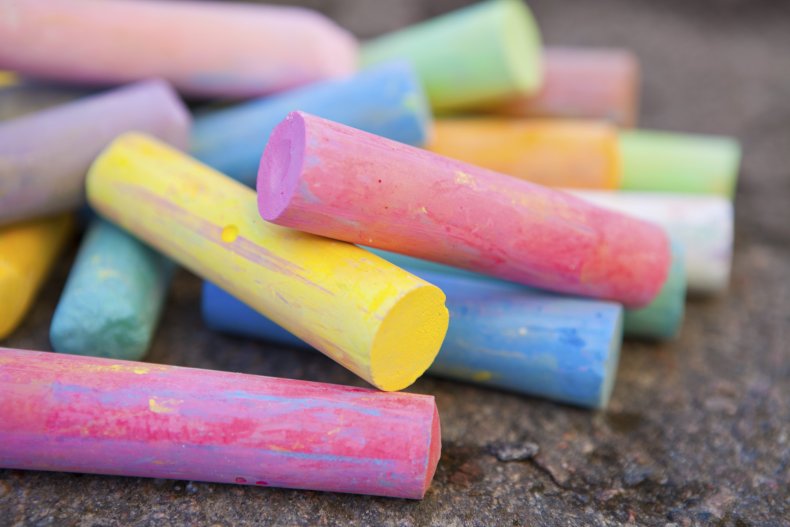 A piece published by Forbes shared suggestions from the Forbes Human Resources Council for applicants looking to catch the eye of a potential employer.
Authenticity, networking and making a case to work with the company were just a few of the things applicants may consider.
"Standing out means more than noting that the culture or the work being done is a fit," Sara Whitman of Hot Paper Lantern, a marketing and advertising agency, told Forbes. "Going deeper—networking with current employees, following social channels and reading everything you [can] about the business, what it does and is trying to do—is essential."
In her video, @cowboyjess sketched the character Giulia from Pixar's Luca and shared what techniques she used to achieve the finished piece.
She posted an update and said that she went to the studio once again to draw more characters. While she was there, she met several employees, including an art director.
"The art director was the one saying, 'I found her!' and it's just crazy that people are recognizing me," @cowboyjess said. "Also the security guard was telling me all the employees are talking about [me] right now."
Some commenters in her original video wondered why she did not simply apply for a job on the company's website, but she said that she finished putting her cover letter together and plans to submit it.
Many wished @cowboyjess luck as she begins the application process.
"I hope they hook you up with something!" @jaytasmic commented. "Internship or at the very least a tour inside."
A few commenters shared some advice with @cowboyjess.
"Maybe try to present some of your own drawings to catch more of their attention," @coco050800 suggested.
"Work on a portfolio and constantly check their career website," @isabel.s.o wrote. "You're super talented wishing you all of the luck!"
Others applauded the lengths @cowboyjess went to try to get the attention of the company.
One commenter who claimed they once worked for Pixar commended @cowboyjess for her efforts.
"I'm sure they'll love it!" @zmorawler commented.
"Any adult who has a job in any field knows it's not what you know but who you know," Mayra Meza commented.
Newsweek reached out to @cowboyjess and Pixar Animation Studios for comment.