Woman Drinks Dog Urine, Says It Prevents Acne and Cancer
Dog is man's best friend, but dog urine is another woman's medicine.
Lynn Lew, 21, filmed herself drinking her dog's urine, an act she says cleared her acne, cured her depression and prevents cancer. The video, posted to Facebook, has inspired even holistic medicine professionals to denounce urine's medicinal use.
In the video, Lew stands outside with her dog Micah, a pomeranian-husky mix. "People always ask me how I look so good, how my makeup always looks so perfect or how I always have this natural glow," she says in the video. "Here's my secret."
Lew then holds a cup beneath her dog as he pees and drinks the near-full cup of urine in three gulps.
After downing the last sip and licking her finger clean, she says, "And that is why I look so much better than y'all."
Critics bashed the video once it went viral, calling the act "infuriating." Lew told Newsweek the benefits outweigh the negative response.
"Before I did this, I literally wanted to kill myself. After doing this and after seeing all the results, I strongly believe that this is worth every speck of backlash I could receive from it," she said.
Lew said she's been using dog urine medicinally for more than two years after reading a 1962 Harvard study that found antibodies in human urine. She credits the waste product with keeping her cancer-free, though she wasn't diagnosed before she started.
If her dog doesn't fill a cup with enough urine, she'll take some from her neighbor's dog instead.
"When I wake up in the morning, the first thing I want to do is take my dog out, take him for a walk, let him pee and drink my dog's pee in the morning," she said.
Lew said there'd be greater scientific evidence if pharmaceutical companies didn't keep the results of medicinal urine from the public.
"It's sad they're hiding that from people," she said. "You don't have to spend all this money on medical treatments."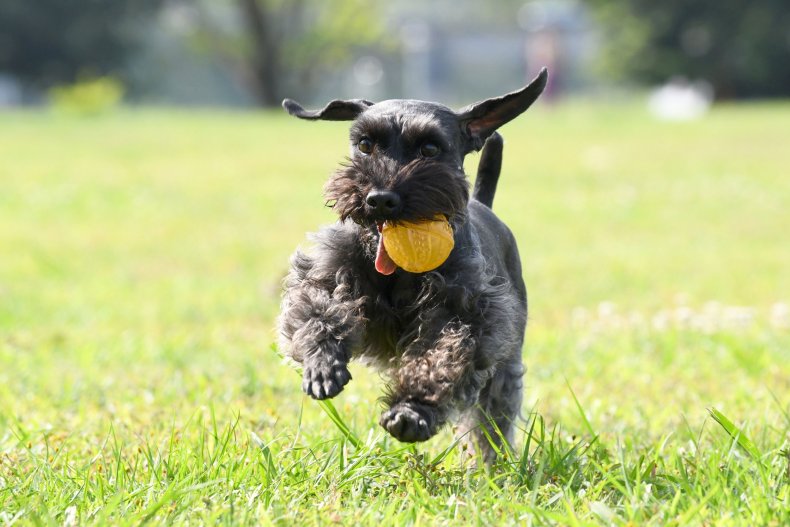 Growing distrust of modern medicine reflects an increase in alternative care: more than 33 percent of adults use non-traditional treatments, including acupuncture, hypnosis and yoga, a 2012 National Center for Complementary and Integrative Health report found. Urotherapy, or the medicinal use of urine, is still considered highly experimental, as no studies have proven its curative qualities.
Drinking urine is a "bizarre concept," urologist Zaki Almallah told Marie Claire UK. The waste contains more than 3,000 compounds, including breakdowns of food, environmental contaminants and bacteria.
"The point of urination is to rid the body of excess," he said. "Why would you want to reabsorb that?"
Though urine is 95 percent water, the remaining five contain excess electrolytes like sodium, which soaks up the water in cells and dehydrates the body.
"Think about it like drinking ocean water," nephrologist Jeff Giullian told Popular Science. "It's going to dehydrate you and do significantly more harm than good."
Topical treatment of urea, a component of urine produced when the body metabolizes protein, is more widely accepted, though professionals prefer a traditional skin care regimen. Dermatologist Whitney Bowe told Refinery29 applying a sample of one's own urine to the skin immediately after release can "help exfoliate away dead skin cells, giving skin a brighter appearance, smoother texture and a healthy glow."
Is it safe to drink in emergencies? Experts say no: the Army Field Manual warns against it even in dire situations.