Woman Enraged by Dog That Ate Her Marijuana Attacked Two People Say Police
A woman is accused of attacking two people after a dog devoured her marijuana and the pet's owner refused to pay for it.
Desarae Smith, 20, was arrested in Springfield, Ohio, on Monday (April 9) and charged with two counts of assault, reported the Springfield News-Sun.
Police were called to a home in the city and told by a woman residing there that Smith had refused to leave when the resident refused to pay for the drugs eaten by one of her dogs.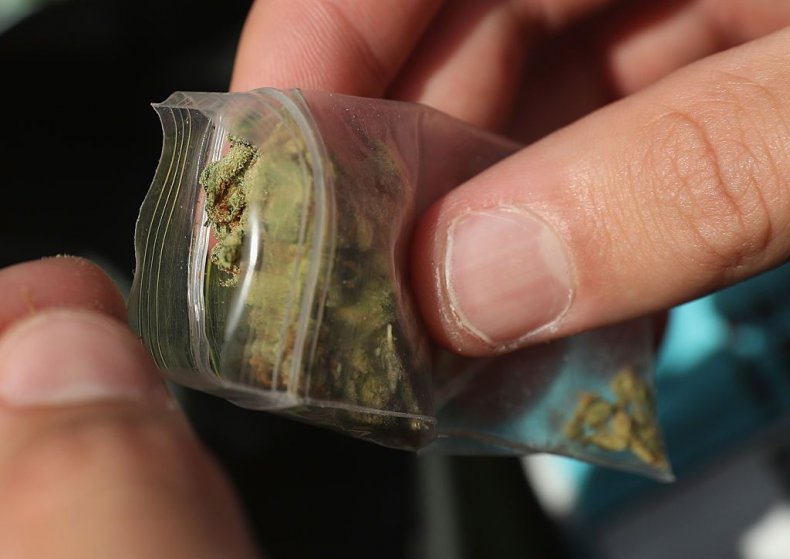 Officers found the woman asleep on a couch in the home, roused her and asked her to leave the property.
Smith allegedly began cursing and swearing and stormed out of the house where she confronted two women outside and assaulted them.
"Ms. Smith dropped her items and charged at [one woman]," according to a police report cited by the News-Sun. "Ms. Smith grabbed [her] hair and began punching and kicking her in the head and body."
She is accused of then attacking the other woman.
"Ms. Smith then grabbed [the other woman] and began punching and kicking her in the head and body," the report says, as cited by the outlet.
Smith was arrested by police. The two women who were attacked did not appear to have injuries and refused medical attention, according to the report.
Smith's bond has reportedly been set at $2,000 for the assault charges, with an additional $500 bond set for charges of criminal trespassing and disorderly conduct.