Woman Fakes Wedding With Professional Photoshoot to Get Ex's Attention in Viral Video
A woman on TikTok has gone viral after admitting she hired a professional photographer to take photos of her fake wedding in an attempt to get her ex boyfriend's attention.
The video, uploaded by @dieschaklin on TikTok, has amassed more than 2.4 million views and 6,500 comments since it was posted on November 18.
"Remembering the time I faked my own wedding and had a professional photoshoot so he would reach out," the on-screen text read as the TikToker rolled her eyes at herself.
In the video, the TikToker included several photos from the shoot including a man she hired to play the part of her groom. In the photos, which were professionally shot and edited, the woman wore a wedding gown and veil and carried a bouquet of flowers in a wedding venue.
In some of the photos, the woman and her fake husband posed as if they were playfully fighting. In one, she watched the man as he played piano for her and in another, they posed with a person pretending to officiate the wedding.
In another, she and her fake groom danced behind a wedding cake. It is unclear how much money she spent putting together the fake wedding.
"Worst part is he watched my story and still didn't reach out," the caption read.
Many in the comments joked about what her plan was if he did reach out and others mentioned she should have faked an engagement shoot instead because "once the wedding happens it's too late."
"Why would he reach out AFTER you got married," one person commented. "Should've done proposal photos."
Another user mentioned the man @dieshaklin hired to play her groom was talented.
"Idk who the guy is but he seems to be playing his part a lil too good," the user commented.
@Dischaklin replied that his name was Jeff and even tagged his TikTok account, @Jeff2604.
"Jeff understood the assignment," one user joked.
One user commented that they also faked their wedding and that it worked out well for them.
"I did this and he actually reached out and 'stopped the wedding' and he asked me to marry him," the user wrote. "All it takes is just the right amount of crazy ladies."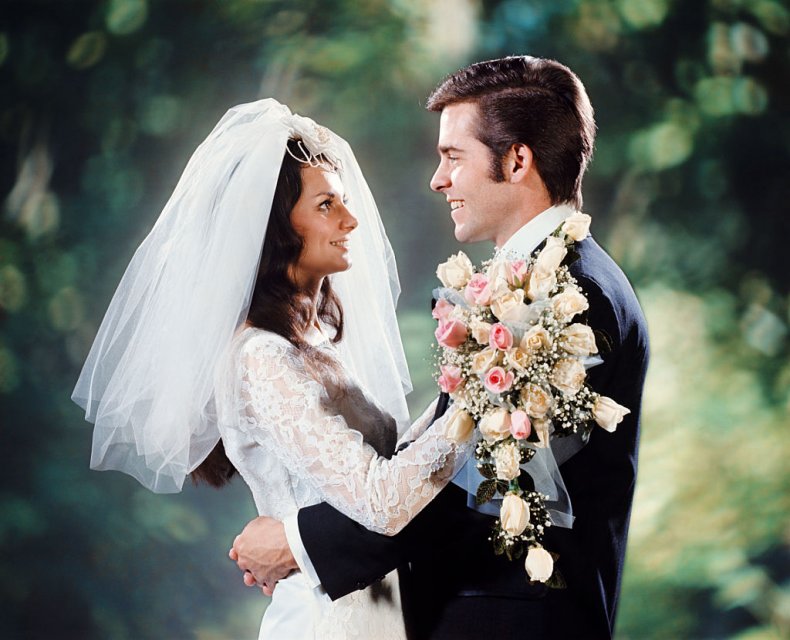 Surprisingly, @dieschaklin was not the first person to go viral for admitting to having a fake wedding. In May a woman named Sarah Vilard posted a video to TikTok saying she also faked her wedding with a professional photoshoot in 2019.
The video, which has since been put on private, received more than 2 million views when it was posted, Insider reported.
In the video, Vilard said she faked the wedding about three months after she and her ex broke up. She said she wanted to "get revenge" on him by faking the wedding and posting the photos to her social media.
Vilard claimed her ex reached out to her and asked if she was cheating on him while they were together. She said he ended up going to her house and the two of them had a long conversation.
She told Jam Press that she later blocked her ex from all her social media accounts and deleted the photos from the shoot. She said she is happy to be focusing on herself now.