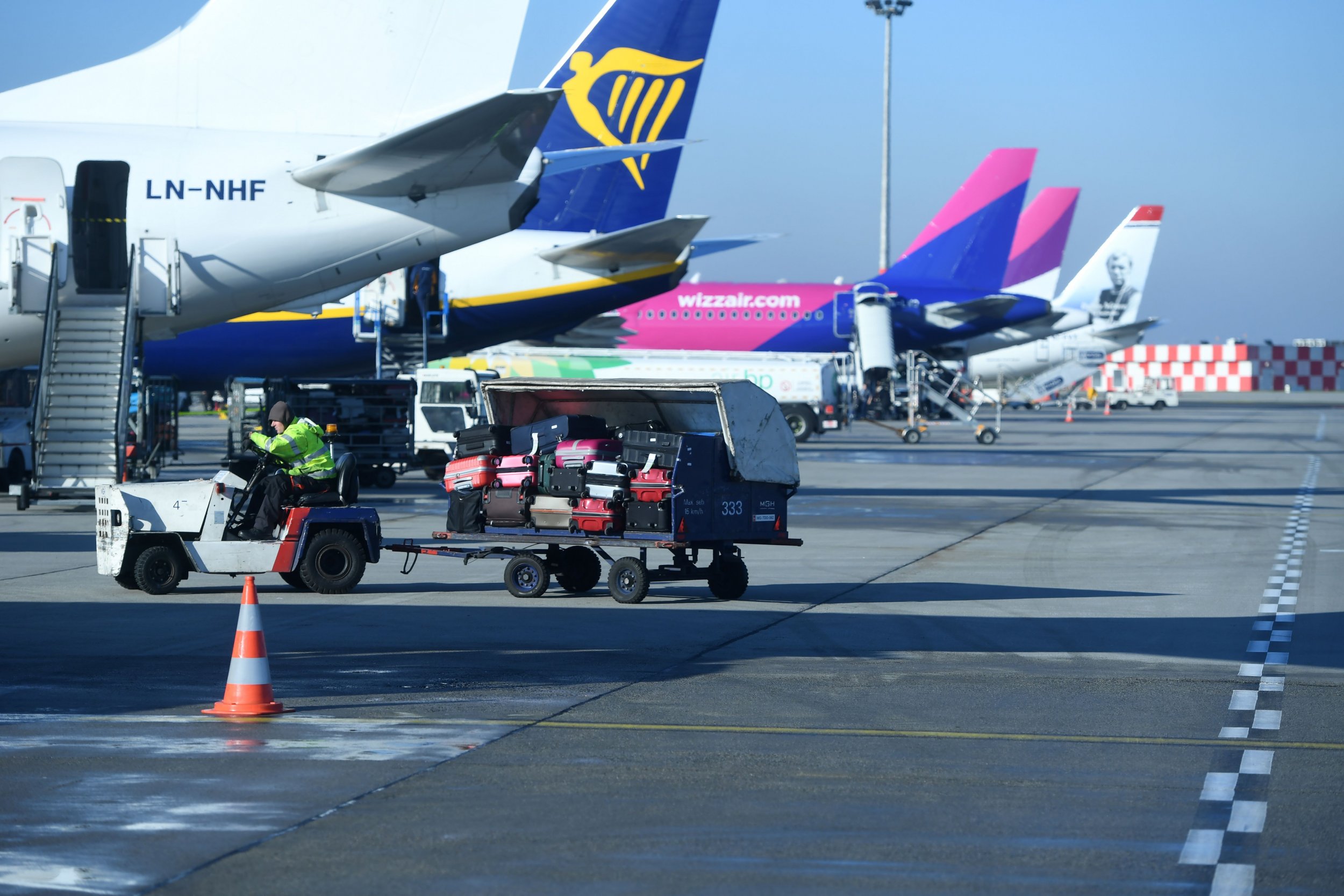 A woman was knocked unconscious and seriously injured after she fell from a plane door and onto the tarmac as the plane taxied toward taking off, according to a report from Israeli news source The Times of Israel on Tuesday.
The woman, 38-year-old Dikla Abitbul, was returning from a five-day vacation in Hungary on a flight to Tel Aviv, Israel, when the incident occurred Friday at Ferenc Liszt International Airport in Budapest. She was taken to aBudapest hospital and is being treated for her injuries, according to reports.
Exactly what led to the incident isn't 100 percent clear. The Times of Israel reported a vehicle used to taxi was emitting thick smoke, the plane sucking it in through its ventilation system. Passengers rushed for the doors—even as the captain attempted to explain the situation. Abitbul's mother, Riki Sapirin, seemed to suggest there might have been some sort of malfunction with the plane in an interview with Israeli news source Ynet News.
Regardless, passengers reportedly rushed for the emergency exits, and the doors and slidesdown to the taxi area were opened despite the captain apparently asking for that not to happen.
It's unclear exactly why Abitbul fell, but potential explanations have included being accidentally pushed off amid the rush for the doors and the gusts from the engines.
"We realized that smoke was coming into the plane," Sapirin told Ynet News. "They said that the pilot had asked the flight stewards not to open the emergency doors, but the panic among the passengers forced them to open them. Another man was also injured after sliding down from the plane, not from Israel, but Dikla flew from the door onto the asphalt."
Her mother explained to Ynet News that the injuries are quite serious—she fractured ribs and has a head surgery—and that Abitbul has been anesthetized in critical condition since she arrived in the hospital. The incident occurred on an Israir Airlines flight, which reportedly leased a Boeing 737 from a budget Czech airline.
A flight attendant in Uganda died this month after a similar sort of fall onto the tarmac. The woman fell from the emergency door of a parked Emirates plane at Entebbe airport in Uganda as it was preparing to board the flight, according to the BBC.