Woman Feeding Sharks Dragged Into Water by Her Finger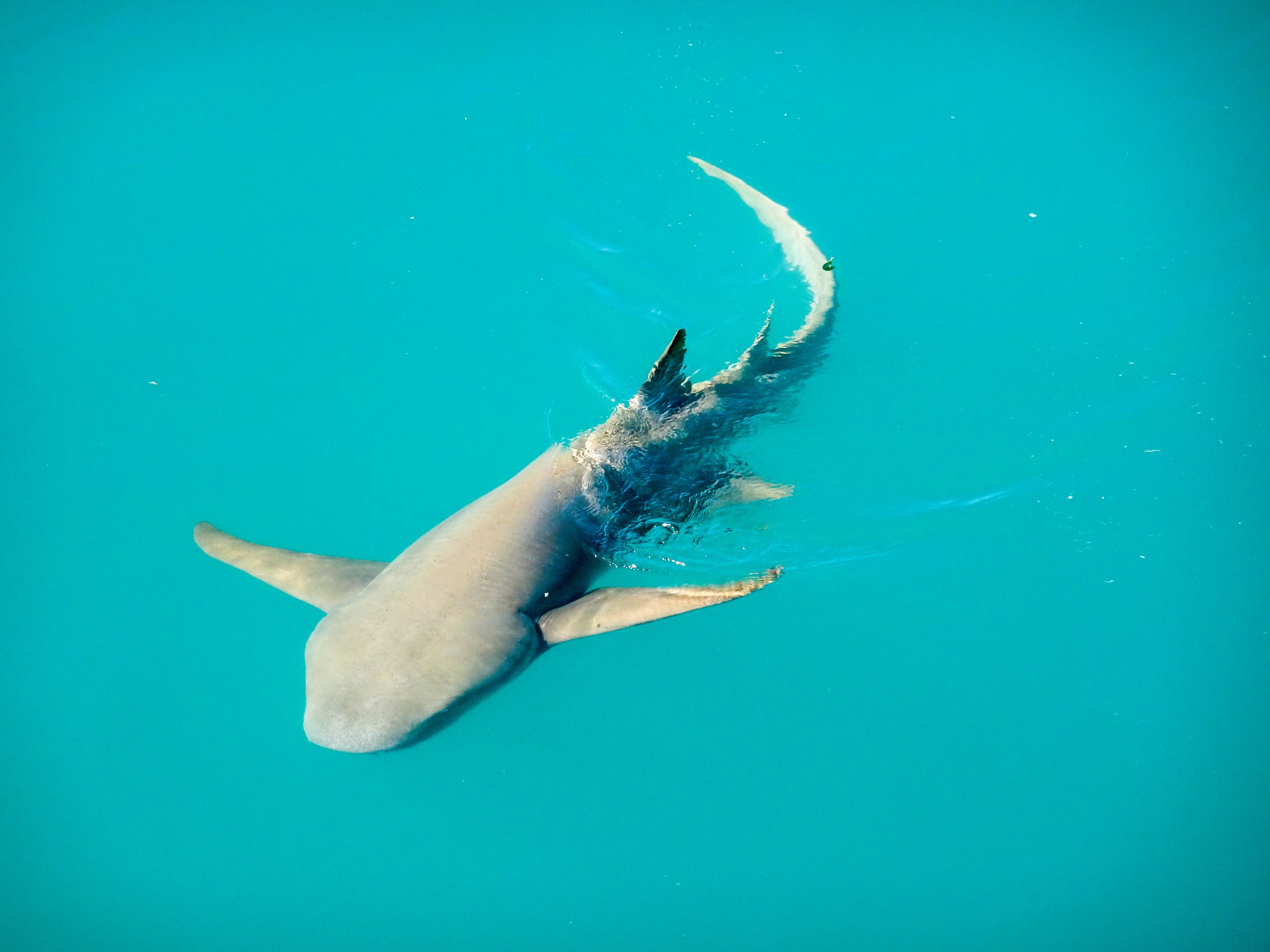 An Australian woman has escaped serious harm despite being dragged into water by a shark who had bitten down on her finger.
Melissa Brunning, of Perth, was vacationing in Dugong Bay—in the far north-west of Australia—and feeding a group of tawny nurse sharks. According to Australian TV station 7, Brunning was convinced she had lost her finger.
"It happened so quickly," Brunning told 7 News. "All I could really focus on was the fact that my finger is gone. It clamped on it and it felt like it was shredding off the bone. I came up and I was like, 'I've lost my finger.' I couldn't even look at the finger because I thought if I looked at it and saw it again, I'd probably go into shock."
Brunning did not lose her finger, but did suffer a torn ligament, several cuts and a fracture. It also became so severely infected that she required an operation upon her return to Perth (the state's capital city.)
Speaking to the West Australian, 34-year-old Brunning said the fault was entirely hers, not the shark's . "It's not the shark's fault at all, but it could have been a lot worse," she said. "I'm not a shark victim… I have full respect for sharks, I think they're incredible."
"I've always had the opinion that when you're in the water, they're top of the food chain—it's their domain."
According to Shark Attack Data, Western Australia has seen 114 unprovoked shark attacks since 1900. Of those, 27 were fatal. A further 60 shark attacks were deemed to have been considered provoked.
Between 2010 and 2013, seven people were killed by a shark in Western Australia. The government introduced a plan to cull sharks in 2014 but it was abandoned after the Western Australian Environment Protection Authority decided against endorsing it.
Read more: Great white shark cannibal devours its cousin
Despite this, drum lines—traps that lures sharks with baited hooks—were installed on a case-by-case basis. In October, 2014, a drum line was used to capture and kill two great white sharks spotted in Esperance. Two months later, another drum line was set up in Albany following a fatal shark attack.
The shark cull was met with significant opposition from animal rights activists such as Sea Shepherd Conservation Society, Greenpeace Australia and the Australian Marine Conservation Society. The practice of using drum lines has since been abandoned by an opposition party elected into the Western Australian state government.