Woman Fights Off Tiger With Stick After It Kills Her Goat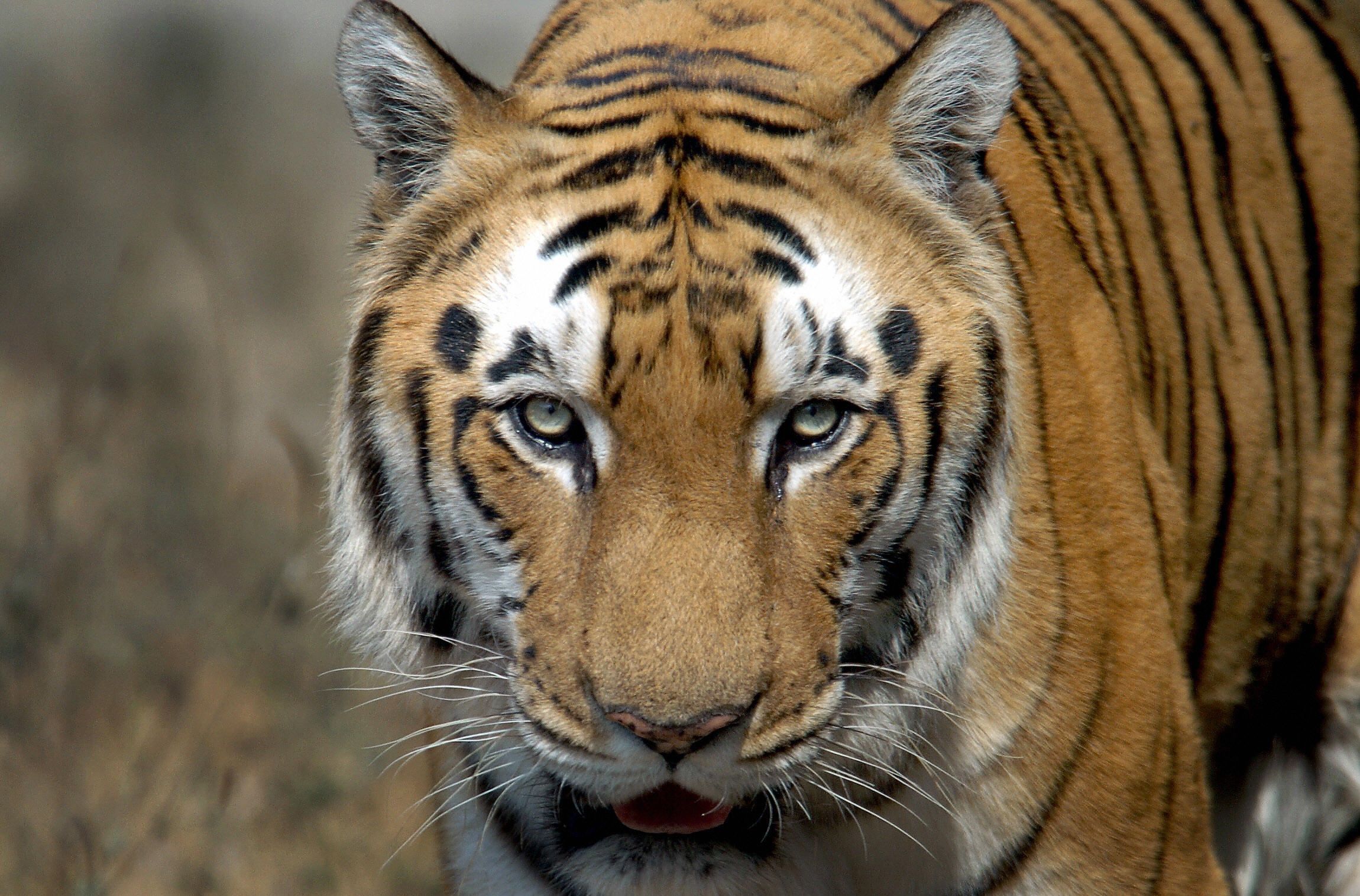 A 23-year-old Indian woman fought off a tiger armed with nothing but a stick after the animal attacked her goat.
Rupali Meshram rushed out of her home in India's western state of Maharashtra when she heard the goat screaming in panic, only to find herself face-to-face with the largest species of big cats, the BBC reported.
But Rupali did not panic. Grabbing a nearby stick, she began hitting the tiger, which immediately turned on her. Rupali's mother Jijabhai rushed out and joined the fray, dragging her daughter back into the house. Miraculously, both only sustained minor injuries. Sadly, the goat did not survive.
Rupali took a photo of her face after the fight, in which she can be seen covered in blood. The attack happened last week, but has only just come to light. Both women were treated in hospital, and have since been discharged.
Rupali sustained superficial injuries to her head, waist, legs, and hands, while her mother was struck near the eye by the tiger. The doctor that treated them said they had shown "exemplary courage," but noted they were lucky the tiger did not bite them, as their injuries would have been much worse.
"I thought my daughter was going to die," Jijabhai told the BBC, describing her horror when she saw her Rupali facing down the ferocious predator with nothing more than a stick.
After escaping back into their home, the women called a forest guard. By the time he arrived 30 minutes later, the tiger was gone and the goat was dead.
The village where they live is close to a wildlife park, the BBC reported, meaning it is frequented by wild animals; some more dangerous than others. "I am a bit worried about returning to my village so soon after an attack like this, but I am not scared," Rupali said.
Tigers once roamed all over the subcontinent, but conflict with human communities means they are now mostly restricted to India's 50 tiger reserves. With protection their numbers have been growing—there were 2,226 tigers in India in 2014, up from 1,411 in 2006. The country is home to around 70% of all tigers worldwide.
Last year, a two-year old female tiger killed four people in Maharashtra state, prompting authorities to issue a shoot-to-kill order. The animal was later found dead next to an electric fence in October.
In the same month, a tiger that allegedly killed three people in Uttarakhand state was shot dead by forest guards. The killing prompted a three-hour celebration in which residents paraded through the streets holding the animal's dead body above their heads.