Woman Finds Lyft Driver Writing Down Her Address in Horrifying Viral Video
A woman's creepy claims that a Lyft driver "secretly" wrote down the address of her and her friends to potentially visit them later has gone viral online and provoked outrage from terrified female viewers.
The TikTok user Timmie, known also by her username @its_timmie on the video-sharing platform, uploaded a video of her sitting in the backseat of her Lyft car earlier this week while on a trip with friends. However, according to the text-to-speech overlay on the video, it was not a peaceful ride back to the home they were staying in for the night.
"When the Lyft driver 'secretly' writes down your address as you get in the car with a group of girls," she claims.
As she and her friends chat in the car, the male driver asks, "So how much longer are you guys gonna be here?" Timmie looks visibly uncomfortable with the question, as a female friend off-camera claims, "A lot of us are leaving tonight and tomorrow." Timmie adds text overlay as the friend spoke, indicating that what she said was a "lie" to discourage the Lyft driver from asking any other questions.
"It's a girls night though, we left the boys at the place," she adds, also noting that her statement was untrue with another text blurb edited on the video.
Timmie then turns to someone in the backseat, making a serious face and using hand gestures to indicate that she be careful with what she says in the Lyft. The driver remains persistent, asking, "So ... how late is your flight?"
Timmie spoke to Newsweek and confirmed that she was one of five girls in the car at the time of the frightening incident.
"When we got in the car we didn't leave right away because I noticed he was writing down our address on a spiral notebook that was sitting in the front seat. It was at the bottom of a long list of other addresses," she said.
She also noted that he exhibited strange behavior during the brief ride and focused heavily on his cell phone, which put her on high alert.
"He was trying to find music, he was slowing down, at one point he mentioned looking up at the stars, and in one instance he turned around and handed his phone to us because of an article about Mars," she claimed.
"I reached up looked at the article in a way to confirm that he did write down our address on the front seat. I have been in a lot of different ride shares and this was the first time that I really felt uncomfortable."
The video has since been viewed nearly 8 million times and liked by almost 2 million viewers. Many TikTokers took to the comments to share their own creepy experiences with male Uber and Lyft drivers.
"One time an Uber driver pulled me back into the car and tried making out with me while I was drunk and all my friends were already out so," one viewer claimed. "My friend and I had a Lyft driver come back to her house 2 times after dropping us off. It was horrifying," another alleged.
"I had an Uber driver do this too he wrote my name and address down on a note pad and I saw it had other addresses and female names," one person boldly claimed.
Some women shared their tips to avoid dangerous situations with strange men in personal car services.
"I walk further up so they don't know my real address," one woman said. "That's why I always get picked up and dropped off a block away and make sure they don't circle, too many sketchy ppl out there," another added.
"The precautions we [as women] have to take. I never give the address I'm going to, I don't start walking until after the car leaves. Before I get in the car, I send [screenshots] of the driver, license plate and car type to a trusted person, I keep my map open the whole ride to make sure we're going [to] the right place," one vigilant Lyft user noted.
Timmie also noted that several in the comments came to the driver's defense, claiming that he may have been tracking his drop-offs for work purposes.
"A lot of people were commenting on my video saying he was probably writing down our address for mileage purposes," she explained to Newsweek. "I feel that if you are going to have people in your car, who are trusting you to get us from one place to the next. It should've been communicated if that's what he was writing it down for.
"I understand trying to make conversation with your passengers, being friendly, but the entire situation left the entire car with a bad gut feeling," she added. "What is surprising is this Lyft driver actually had a five-star rating."
After several users in the comments expressed concern about the safety of the girls, Timmie made a follow-up video providing more context.
"So, I'll first say everyone's totally fine. We made it home safe, no problems," she says. "We were in Nashville for a bachelorette party ... When we got in the Lyft, I noticed that he was writing down every single address that he was driving to on a notepad in the front seat, which I think is unnecessary. Why are you ever going to need my address in the future?
"That was the first red flag," she continues. "As we were driving, that's when my friend made up that we were leaving that night, hoping that he wouldn't want to come back, he would think that we weren't there. Then I said we have guys back at the AirBnB. So that's why we gave that information, both were lies."
However, Timmie claims that their driver remained unbothered by their claims and appeared to be determined to visit them at a later time.
"Then he was, like, stopping the car in the middle of the road to show us his phone, and that's when I was able to confirm on the front seat that he did have our address," she says. "So, we then made up a fake phone call to the 'boys' back at home to order pizza because we were coming home soon."
Timmie also notes that after the incident, she and her group exited the vehicle at a red light and alerted Lyft's critical help team of the situation.
"They were super helpful, he won't be driving again," she concludes. "Everyone's good, gotta be safe!"
Timmie confirmed with Newsweek that Lyft's Trust and Safety Team was very quick and communicative with her report.
"They were so nice and so understanding and made it very clear that they were going to put my safety first," she said, noting that there were several phone calls and emails exchanged regarding the incident.
"They emailed me that night saying that they escalated my report to a team that will review the incident further and that they have taken immediate action to the users account to ensure the safety of the platform. They also refunded my trip," Timmie told Newsweek.
Viewers expressed relief that no one was hurt in the situation and that Lyft was quick to respond to their allegations.
"So glad [you're] safe and that you called Lyft to ensure he doesn't do this in the future!" one viewer wrote. "You are confident, smart, and brave. It's so great that you even told Lyft services. I'm glad y'all made it out safe!" another chimed in.
Several in the Nashville area even expressed their thanks that they reported the driver, so that they won't have to fear that he could potentially target them after a night out and Lyft ride home.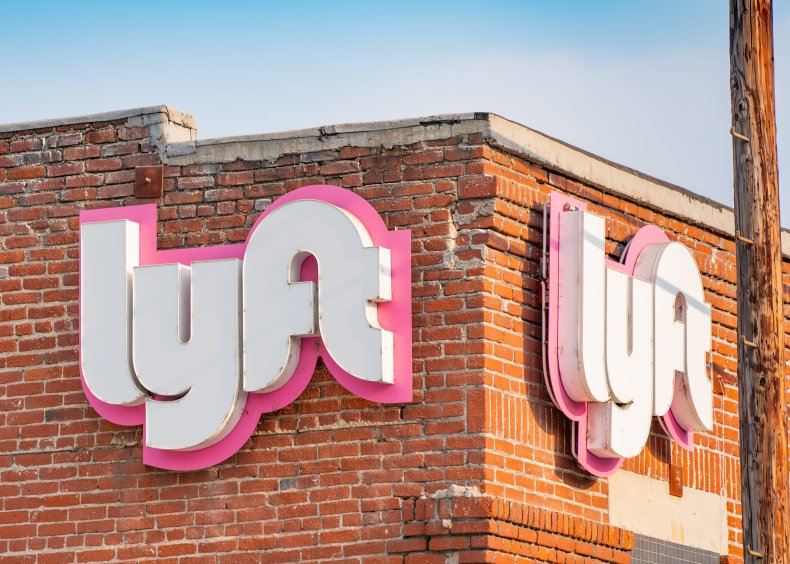 Timmie told Newsweek that she couldn't pinpoint why she started recording but has been blown away by the viral response to the video.
"I truly had no idea that the video was going to blow up like that," she said. "What I can say is there was another Uber with the other half of our party and I was in communication with them letting them know what was going on in the vehicle. So I probably started recording as evidence for them."
"That was truly the first time I had a bad experience in ride share and while it was disappointing to happen I'm really glad that it did and that other people can learn to speak up and not just standby when they feel uncomfortable," she added. "It was really sad to see how many people had similar experiences and some were much worse than that. You trust that when someone picks you up in their car they are going to get you to where you need to be safely and unfortunately that just wasn't the case with this driver."
Newsweek reached out to Lyft for comment on the situation, but the company did not immediately respond in time for publication.
While Timmie and her friends were able to exit their vehicle safely, a Memphis police officer was charged with rape and aggravated kidnapping while working as a Lyft driver last month.