Woman Fined $30,000 for Coughing on Grocery Store's Produce During Early Pandemic
A woman who coughed and spat on produce during the earliest days of the COVID-19 pandemic will serve 1-2 years in prison and eight years of probation for the March 25, 2020, incident in Hanover Township, Pennsylvania and has also been ordered to pay $30,000 in restitution, according to The Morning Call.
Nearly a year and a half ago, the woman, 37-year-old Margaret Ann Cirko, gained global attention when it was reported that she had coughed and spat on produce at Gerrity's Supermarket while loudly shouting to other patrons that she was sick with COVID and would get them infected. Though she soon after tested negative for the virus, she was charged with making a fake bomb threat, a second-degree felony charge, to which she pleaded guilty this past June.
Cirko was able to get several other charges dropped by pleading guilty to the felony, including criminal mischief, disorderly conduct, and making terroristic threats. Thomas Cometa, the attorney representing her, said that his client has a history of alcoholism and mental health problems, and had been drunk at the time of the incident. He said that it was not "an excuse but it [was] an explanation."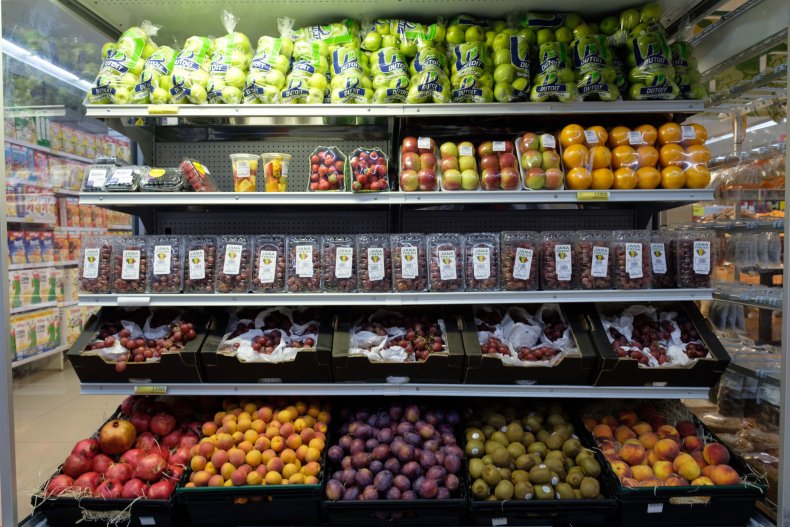 "I'm sorry for what I did that day," Cirko said in court. "I wish I could take it back."
"I do too," Luzerne County President Judge Michael T. Vough said in response. "It was totally outrageous conduct."
The supermarket was forced to dispose of $35,000 worth of products as a result of Cirko's conduct on that day. Store co-owner Joe Fasula testified in court about the ordeal, saying that it made customers and staff fearful, as it was not understood at the time whether or not COVID-19 could spread from surfaces. There were also no mask mandates in the area that early in the pandemic.
Cirko also recently pleaded guilty to a much less severe, but no less strange misdemeanor charge in April. She had been accused of making a scene outside a church in Warrior Run, Pennsylvania, and refusing to leave the property. Prosecutors said that she was not a member of the church.
"I love God," she was quoted as shouting. "God loves me. Jesus, won't you walk with me? Jesus, won't you walk with me?"
She returned to the church three times, having been told twice before to leave. On her last visit, she reportedly began pounding on the building's entrance doors and shouting "Let me in, God. I love you."
After submitting her guilty plea, she was fined $276.