Virginia Woman, 74, Fires Shots After 'Intoxicated' Driver Crashes Into Back Yard, Police Say
An elderly Virginia woman has been charged after police said she opened fire at a vehicle that crashed into the back yard of her home.
Officers responded to a report of shots fired in the 100 block of Brittany Lane in Warrenton at around 11.30 p.m. on Saturday, the Warrenton Police Department said.
In a news release posted on Facebook, the police department said the caller, identified as 74-year-old Nancy Blough, had woken up to find a vehicle crashing into things, including her vehicle, in the back yard of the property.
Blough "fired several shots at the vehicle, striking it as it attempted to leave the area."
No-one was injured during the incident, police said. The suspected occupant of the vehicle was located nearby and charged with being intoxicated in public, according to police. The occupant was identified by WJLA as 29-year-old Kaitlyn Yontz.
Police said Blough, of Warrenton, was charged with reckless discharge of a firearm and unlawful discharge of a firearm into an occupied vehicle. She was held on a $5,000 secured bond, police said.
An investigation into the incident is ongoing.
The Warrenton Police Department has been contacted for additional comment.
Police urged anyone with information about the incident to contact Detective Michael Gemmell at 540-347-1107.
People on social media had mixed reactions to Blough's arrest.
Many expressed shock that the woman was charged for defending herself, while some said she should have called police instead of shooting.
"Seriously?!? WTH?!? She was probably scared, felt threatened and feared her life was in immediate danger," Bonnie Wilkinson wrote.
Brandi Nicole Smith said: "This is ludicrous. Yall should be ashamed of yourselves. Imagine if that were your mother or grandmother."
Debbie Meador added that people "should NOT want to see this lady put in jail for something most of the rest of us would have probably done in fear."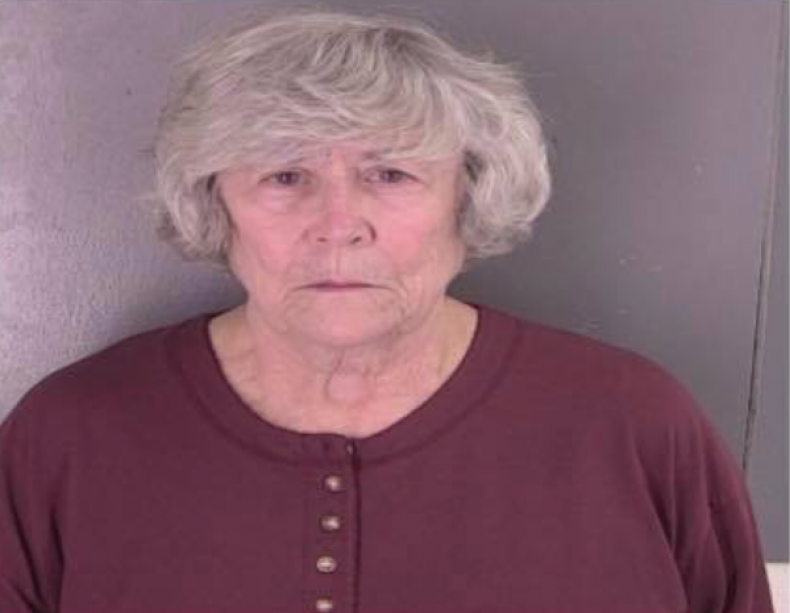 However, Ray Nouhra noted that there were a number of details that were not revealed, such as where Blough was when the shots were fired.
"It sounds to me like there is certainly more we don't know than we know. While we're all free to be keyboard commandos critiquing our law enforcement I say this is a great opportunity to educate ourselves on the laws regarding the use of force," Nouhra wrote.
Susan Munday said that she should have called the police. "The Officers know what they are doing," she wrote. "They know the laws. I don't think everyone should be playing Monday morning quarterback. Although I feel bad for her."