Woman Gets 6 Years for Supplying Fentanyl to Dad Who Later Overdosed With 13-Month-Old Son
A San Francisco woman was sentenced on Wednesday to six years in prison after pleading guilty to supplying fentanyl to a father and his 13-month-old son, both of whom fatally overdosed in 2019.
According to KRON4, 29-year-old Leanna Zamora's plea and other documents submitted to the court say she conspired with Lindsay Williams, 32, and Shane Cratty, 26, to supply fentanyl to Patrick O'Neill, 29, and his son, Liam.
Court documents say that Zamora sold the drug to Williams, who then handed it to Cratty to deliver to O'Neill on September 13, 2019.
Either that night of or the morning after, O'Neil and his young son came into contact with the drug.
KTVZ reported that the child's mother found the two "unresponsive" on September 14, 2019, after checking in on them at their Santa Rosa home when O'Neill did not drop off Liam with her sister like they had agreed.
While the child was pronounced dead at the scene, O'Neill was taken to a nearby hospital, where he never regained consciousness and died two days later. According to the local news station, police said items inside the home were "consistent with narcotic use."
Two days after O'Neill died, Zamora and Williams were arrested in connection with the deaths.
KRON4 reported that Zamora pleaded guilty to one count of conspiracy to distribute fentanyl and distribution of fentanyl resulting in serious bodily injury and death, receiving a 77-month sentence.
Zamora will also have to serve three years of supervised release once she is out of prison, Judge Charles R. Breyer ordered.
On November 10, 2021, Williams and Cratty also pleaded guilty. Williams was sentenced to 90 months in prison and Cratty to 96 months.
According to nonprofit newsroom CalMatters, California has been experiencing an increase in overdose deaths, especially those caused by fentanyl, a highly addictive synthetic opioid.
The Centers for Disease Control and Prevention estimated that about 10,000 Californians died from drug overdoses during a year-long period ending in April of 2021. Overall, more than 100,000 Americans died from overdoses during the same period, a 29 percent increase from the previous year. Nearly 64 percent of the deaths were caused specifically by fentanyl.
The CalMatters report said 712 San Francisco residents died from overdosing on the drug in 2020, almost three times the number of people who died from COVID-19 in the city that year.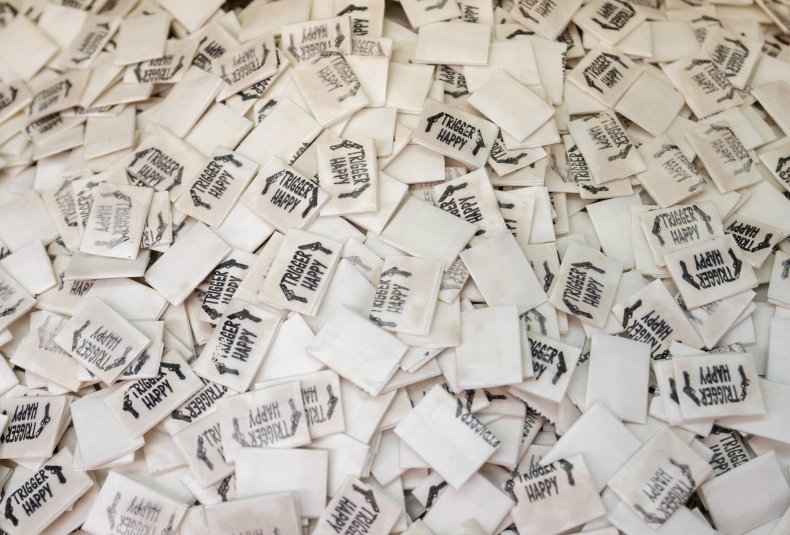 Prosecutors said in court documents that Cratty drove Williams to meet with Zamora, who sold her the fentanyl. Williams then gave the fentanyl to Cratty, who delivered it to O'Neill.
The Associated Press contributed to this report.