Woman Goes on Viral Tirade For Being Asked to Wear a Mask
A Texas woman, who was asked to cover her face mask while shopping in a Dallas area Fiesta Mart on Sunday, launched into a profanity-laced tirade that was caught on video.
The incident was reported by TMZ and showed the unidentified woman cursing at store employees and shoppers as she removed groceries from her cart and threw them on the floor.
The video came a day after a similar incident was shared on YouTube showing another woman screaming inside a north Hollywood Trader Joe's store. The woman claimed to have breathing problems before storming off.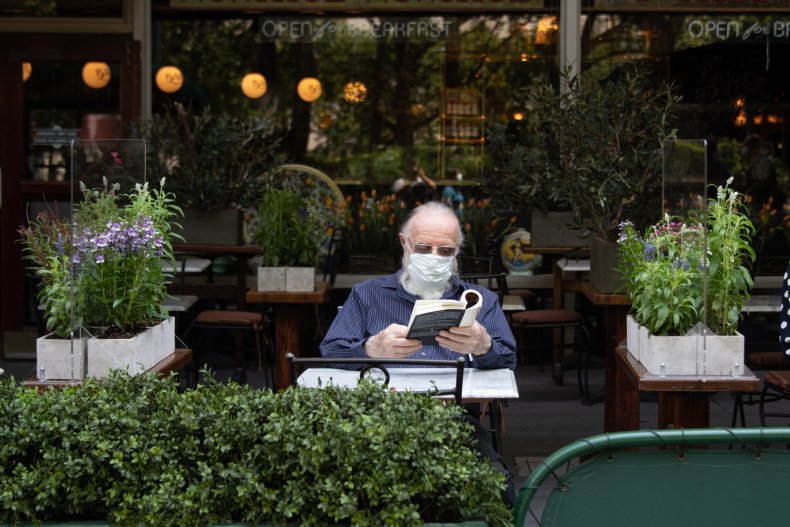 However, some believe the incidents could be faux outrage, staged by those who oppose local mask orders.
The Twitter video, shared by social media influencer Rex Chapman, showed the woman holding the mask in her hand during her public tantrum. Shoppers said she was wearing the mask when she entered the store.
Texas was among the first states to reopen businesses in May, but mask orders were put in place in many of the state's urban centers in March. Masks or face coverings are still required in stores, gyms, and restaurants.
Dallas and other major Texas cities have reported a record number of COVID-19 cases over the last two weeks, which spurred a halt to the state's reopening process. The surge has also prompted local leaders to call for businesses, such as supermarkets and restaurants, to require face coverings.
On June 19, Dallas County Judge Clay Jenkins amended a supplemental order that required businesses to develop health and safety protocols, and required residents age 10 and older to wear face coverings while in public places.
The recent spike in cases statewide began on June 16 with 2,622 COVID-19 cases reported, which increased to 4,430 cases four days later.
Between June 23 and June 28, the state has recorded 33,842 new cases of COVID-19, with the all-time high recorded on June 25 when 5,996 new cases were reported.
More than 19,000 people in Dallas County have tested positive for COVID-19. However, Houston and Harris County remains the hotspot in Texas, with 29,163 people testing positive for COVID-19.
More than 2 million COVID-19 tests have been performed in Texas since the start of the pandemic in March. According to the Texas Department of State Health Services, 148,723 people have tested positive for the new coronavirus, with more than half of those infected making a full recovery. Nearly 2,400 Texas residents have died after contracting COVID-19.
Newsweek contacted Dallas County Judge Clay Jenkins for comment. This story will be updated with any response.