Woman Harasses Children For Playing In Tree In Viral Video
A video that shows a woman harassing two children for playing in a tree has gone viral on social media.
The video was originally posted as a series of clips on TikTok by a user with the handle @_happy.vibes7.
The series, which the user called "Karen hunting," starts with the person filming heard saying "Okay, here we go... that's her, the lady, the red jacket...."
The woman, who is walking her dog, then approaches and says "Please step out of the tree!"
"The tree is on his property," the person filming tells her.
As the woman and her dog approach, she insists that the tree "is not on anybody's property."
"It is! It's on my friends property," the person filming repeats.
"Get off of the tree! It belongs to this street and this neighborhood and we don't want kids on it... why do you think these poles are there? To help it," the woman responds.
Another child's voice is heard telling the woman: "My great grandpa bought those."
The person filming adds: "We're not jumping around and running on it... we're sitting on it."
But the woman is still not satisied. "I don't want you to even sit on it!" she says.
When the other child says they're going to get their grandparent to intervene, the woman turns her focus back to the child filming.
"So where do you live? Whose your parents?" She asked.
"I can't tell you that!" The child responds.
When she questions why, the child explains that they won't reveal their personal information.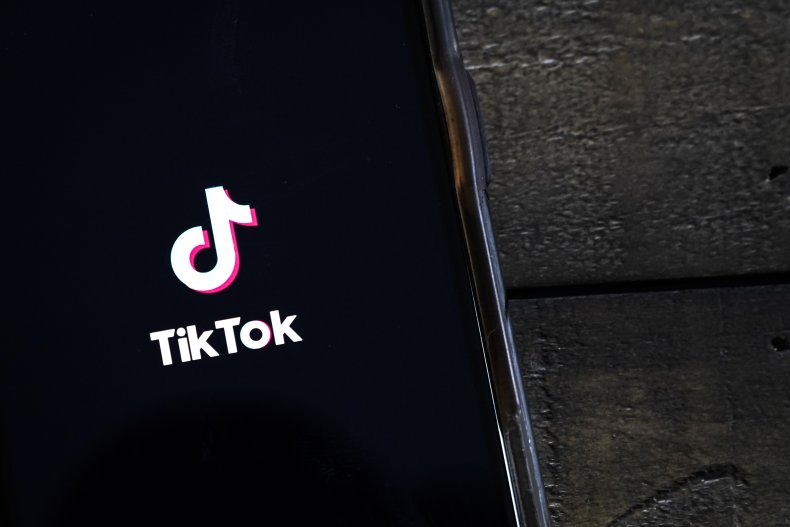 "How would you like it if a random stranger came up to your kid and asked them where they lived?" The child adds.
At this point, the woman walks to the bottom of the tree and again insists the child get down from the tree.
"Look kid, I have asked you nicely to come down from there," she says.
She adds: "Where do you live? I want to talk to your parents."
When the child again says that they won't reveal their address, the woman brands him a "little sh**."
"I'll ask them when they come back. You are just a little sh**," she says as the clip ends.
The three clips on TikTok amassed more than five million views on the video platform, as well as almost 800,000 likes.
A compilation of the clips was shared by the "Fifty Shades of Whey" Twitter account on Sunday, where they amassed almost 300,000 views and more than 1,000 retweets.