Woman Who Helped Domestic Violence Victims Shot Dead By Ex-Boyfriend—Police
Authorities believe a woman who helped victims of domestic violence was shot dead by her ex-boyfriend.
Leslie Reeves, 45, was found dead in a home in the 100 block of Nobbie Street in Farmersville, Illinois, on Thanksgiving Day, the St. Louis Post-Dispatch reported.
Police believe the shooting at the home of Christopher Smith, the man Reeves was dating, occurred the night before. Smith, 48, was shot in the head and transported to hospital in a critical condition, according to the newspaper.
Robert Tarr, Reeves' ex-boyfriend, is facing charges of first-degree murder and first-degree attempted murder. He was arrested without incident at his home in Collinsville on Friday.
Police went to Smith's home for a wellness check after he failed to show up for a Thanksgiving lunch and Reeves' friends could not reach her.
Reeves ran a studio in Troy, Illinois, that provided a space for women to practice yoga, undergo fitness training and learn self-defense.
"This was something that was near and dear to her heart and very important in her company's mission," Reeve's friend Dawn Mushill, the executive director of the Troy/Maryville/St. Jacob/Marine Chamber of Commerce, said in a statement paying tribute to Reeves.
"I later learned that Leslie was a domestic violence advocate who had a goal–train women and men, who were in domestic violence situations, to be able to defend themselves."
Reeves also spoke on issues about women's safety and sponsored "Girls With Guns," a course for women that taught firearms safety.
She also volunteered for Call For Help, an agency that supports victims of sexual assault, and served on the board of Good Samaritan House, a domestic violence shelter.
Mushill said: "She created and surrounded herself with a tribe—safe places, counselors, food pantries, groups, non-profit organizations—she had them all on speed dial, to help anyone who needed assistance. Many people were not aware of all that Leslie did, and, for a good reason."
Reeves also leaves behind two children, who Mushill said "were her life."
Mushill added: "She would show me funny pictures of them or tell me about some crazy stories. They loved their mother and my heart goes out to her children and her family." She has been contacted for additional comment.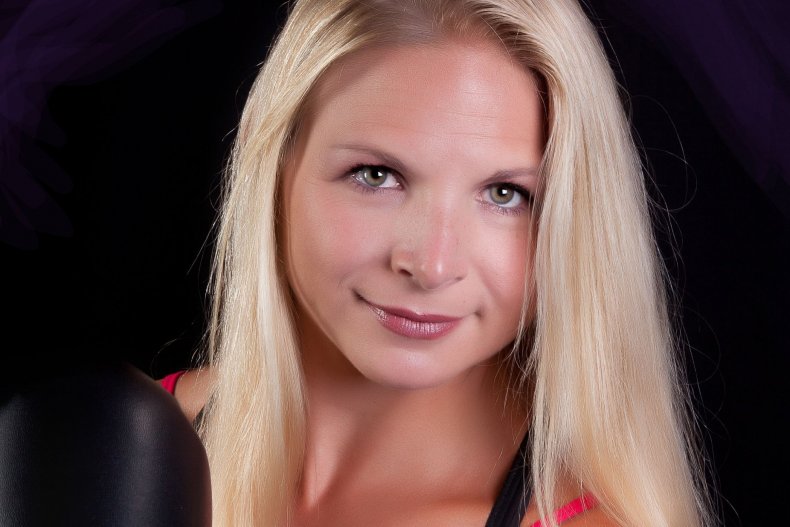 Parents at St. John Neumann Catholic School have started a fund to help support Reeves' children.
"Our SJN community has been deeply saddened by the sudden loss of Leslie Reeves," a statement on the page said.
Andrew Affrunti, the Montgomery County state attorney, told a judge during the initial court appearance on Tuesday that authorities believe Reeves was "executed" by Tarr.
According to a probable cause statement, Tarr told officers he hadn't left his home and didn't know where Farmersville was, but neighbors said he came home shortly after midnight Wednesday looking upset and disheveled.
Affrunti said Tarr's text messages show he knew that Reeves was on a date with Smith in Farmersville.
Affrunti's office and the Montgomery County Sheriff's Office have been contacted for additional comment. An attorney representing Tarr has also been contacted for comment.