Woman Goes on Homophobic Rant in Washington Nail Salon After Man Asks Her to Take Phone Call off Speaker Phone
A man captured a woman going on a homophobic rant at a nail salon in Washington after he asked her to not talk over speakerphone.
Christopher Brown told KOMO News that he went to Casabella Spa & Nails on December 30 in Lynnwood, Washington, for a pedicure. The woman walked into the nail salon, sat down, and began talking to someone over the phone on loudspeaker.
"When I asked her to take her phone off speaker, she looked at me, looked back at her phone call, and then said, hold on, let me take care of this [homophobic slur], and then hung up her phone," Brown told the news station.
In the video obtained by KING-TV, the woman, who is unidentified, can be heard mocking Brown and telling him to stop recording. She then offers the employees at the nail salon an ultimatum, saying that she is a longtime customer and would leave the store if they did not ask Brown to leave.
"It's either he goes or I go, so which is it?" the woman can be heard asking one of the employees in the video obtained by the news station.
The woman then gets up to leave but begins to yell homophobic slurs at Brown as she's exiting the nail salon.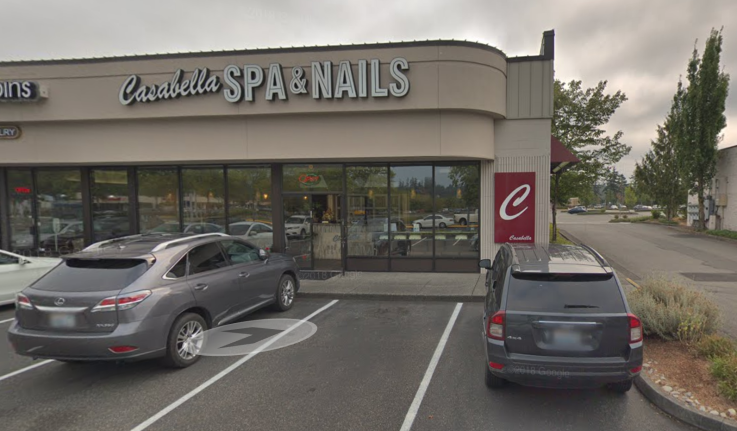 "Keep recording, sissy," the woman says before launching into a tirade of homophobic slurs.
Brown, who is gay, posted the video to Facebook, where it was shared more than 1,000 times, according to KOMO News.
"I was in complete disbelief and shock," Brown told the news station. "It took about a week of not sleeping, a week of anxiety, a week of worrying what would happen if I didn't act, for me to finally step up."
Brown said he was conflicted about sharing the video online, but said he wanted to share his story with others in hopes that it would spread awareness, KING-TV reported.
"If I didn't stand up, I am complacent in allowing this to continue," Brown told the news station. "This is a very real thing for millions of Americans, and it has to stop. It has to be better, and we have to stand more together and not so divided with this hate."
In December, a night club in Canada turned away a patron for using homophobic and offensive language against gay people. The owner of the 441 Main night club in Winnipeg, Canada, previously told CityNews that they did not allow a man entry into the bar after he and his friend used the word "gay" in a homophobic way.