Woman Hosts 'Chaotic' Valentine's Day Party With Men From Dating Apps
A series of videos went viral on TikTok over the weekend after a woman said she'd be hosting a Valentine's Day party for her group of girlfriends and men they met online.
In January, @cassidynashdavis, whose first name is Cassidy, first announced the idea to her followers, saying that she had the "most chaotic party idea ever."
She outlined the rules to the party, including "bring a random person that you've matched with on a dating app."
Ideally, she said, the party would be the first date so that there is "maximum chaos."
The second rule, she said, is for guests to bring a bottle of alcohol. Her first video amassed more than 299,500 views.
Over the weekend, Cassidy updated her followers with the announcement that the party was really happening.
According to a 2019 survey conducted by Pew Research, 48 percent of 18- to 29-year-olds said they had used a dating site or app. Of that same age group, 17 percent said they have been married or in a committed relationship with someone they met online. About 6 in 10 of those who have used online dating said the experience was an overall positive one.
The survey also found that about "three-in-10 or more online dating users say someone continued to contact them on a dating site or app after they said they were not interested [37 percent], sent them a sexually explicit message or image they didn't ask for [35 percent], or called them an offensive name [28 percent]," with higher rates among young women.
Over the weekend, Cassidy said in a follow-up video that has been viewed more than 98,000 times that her idea became "way more chaotic" after some male guests backed out at the last minute, leaving the women to search for last-minute substitutions.
"One of the girls even invited a man off the street because he smelled good," she said.
Cassidy told Newsweek that although she was initially nervous about hosting a group of strangers in her home, she and her friends took precautions to "ensure it was safe."
During the party, Cassidy had her guests film reality show–style confessions in the bathroom, introducing themselves and explaining how they ended up at the party. The first of the two videos of confessions received over 500,000 views.
One man said in his "confession" that he matched with one of the women on Bumble "not even two hours ago." He said she wrote about the party in the biography section of her profile.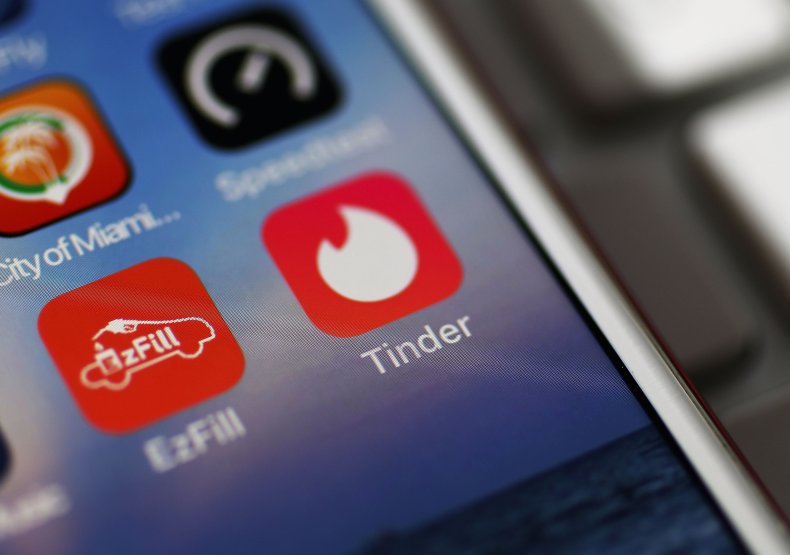 He said he was concerned about "stranger-danger," but the woman "assured him" it would be fine. "It's lit," he said.
Another man said he was invited by Cassidy, the TikToker, who he said is "really cool."
"I haven't met anybody this cool in L.A. to be honest," the man said.
In another video, Cassidy responded to a comment from Trojan Condoms' TikTok account, which said, "This is the chaos I'm here for I need updates."
In the video, she showed footage taken at different points throughout the party, including one man's glowing review of the event: "Best party of all time? I think yes."
On Monday, Cassidy came back to TikTok to explain to those following which guests were a "success story" from the evening—which included herself.
Cassidy told Newsweek she does not have regrets about the party.
"I couldn't have asked for a better group of people to do this party with," she said. "My friends are incredible, and the strangers that came through were some of the nicest, most fun people I've ever met in L.A. Everyone was so kind, respectful and fun. I can't believe it worked out as well as it did!"
She said she was very surprised to see the attention the video has received and had to face at least one unforeseen repercussion. "I did not expect to have to explain all of this to my parents," she said.
A few guests were teachers or public figures, she said, who did not expect for strangers to become "invested in their dating life."
Updated 02/16/22, 9:20 p.m. ET: This story has been updated to include comments from Cassidy.