Woman Hurls Puppy at Officer in Getaway Attempt After Animal Abuse Report, Police Say
A woman hurled a puppy at police officers who tried to talk to her after receiving reports she abused the animal, police said.
The woman—identified by police as Sarah Powell—is accused of dragging and kicking a small puppy while walking in Tulsa, Oklahoma, just before 5 p.m. New Year's Eve, according to a Tulsa Police Department post on Facebook.
Police said a bystander saw the incident, followed Powell, witnessed further abuse of the puppy and tried to get her to stop hurting the animal before being threatened by Powell.
Police soon arrived at the scene and stopped Powell to talk to her about the puppy. But Powell then became argumentative and threw the puppy at the officer as she attempted to escape the scene, according to police.
"Fortunately, the officer caught the puppy," police said.
Backup officers then arrived to help arrest Powell. Even though she attempted to resist arrest, officers were able to take her into custody, according to police on its Facebook post.
The puppy suffered minor injuries including scrapes and cuts on its feet and stomach, police said. It was taken to the City of Tulsa Animal Welfare for treatment.
Witnesses at the scene told police they planned to adopt the puppy.
Powell faces charges of cruelty to animals after former conviction of a felony, obstruction/interfering with an officer and threatening a violent act, police said.
Newsweek reached out to the welfare center for an update on the puppy Monday afternoon. This article will be updated with any response.
In similar news, Tulsa police responded to a QuikTrip convenience store on Christmas after receiving a report that five puppies were left abandoned in a zipped duffel bag. Ultimately, some of the officers who responded to the scene and QuikTrip employees adopted the dogs.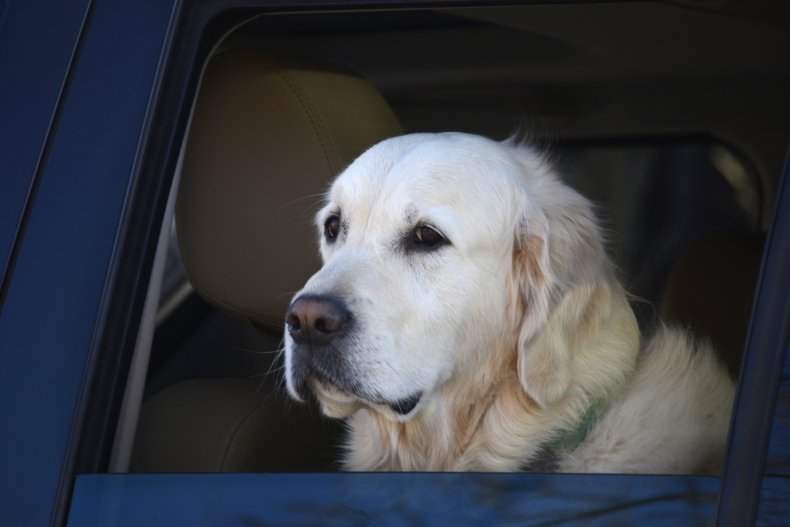 Other dogs have also been victims of tragic animal abuse in the past few weeks.
In December, somebody discovered a Labradoodle named Will "engulfed in flames" in Decatur, Georgia. Several witnesses were able to help him before calling police. Hundreds of people offered to adopt the dog, who was still on the road to recovery as of Monday, according to Dog Days Rescue.
An animal enforcement officer from Pennsylvania was charged with aggravated cruelty to animals, accused abandoning her dog when she moved homes. A man interested in buying her old home found the deceased dog near the front door.
In Florida, police arrested a woman accused of stabbing a dog during an argument with her husband. Police said she told officers that she killed the dog "because she had to, and was sorry."