Hospital Injected Intoxicated Woman With Ketamine, Enrolled Her in Clinical Trial Without Consent, Lawsuit Says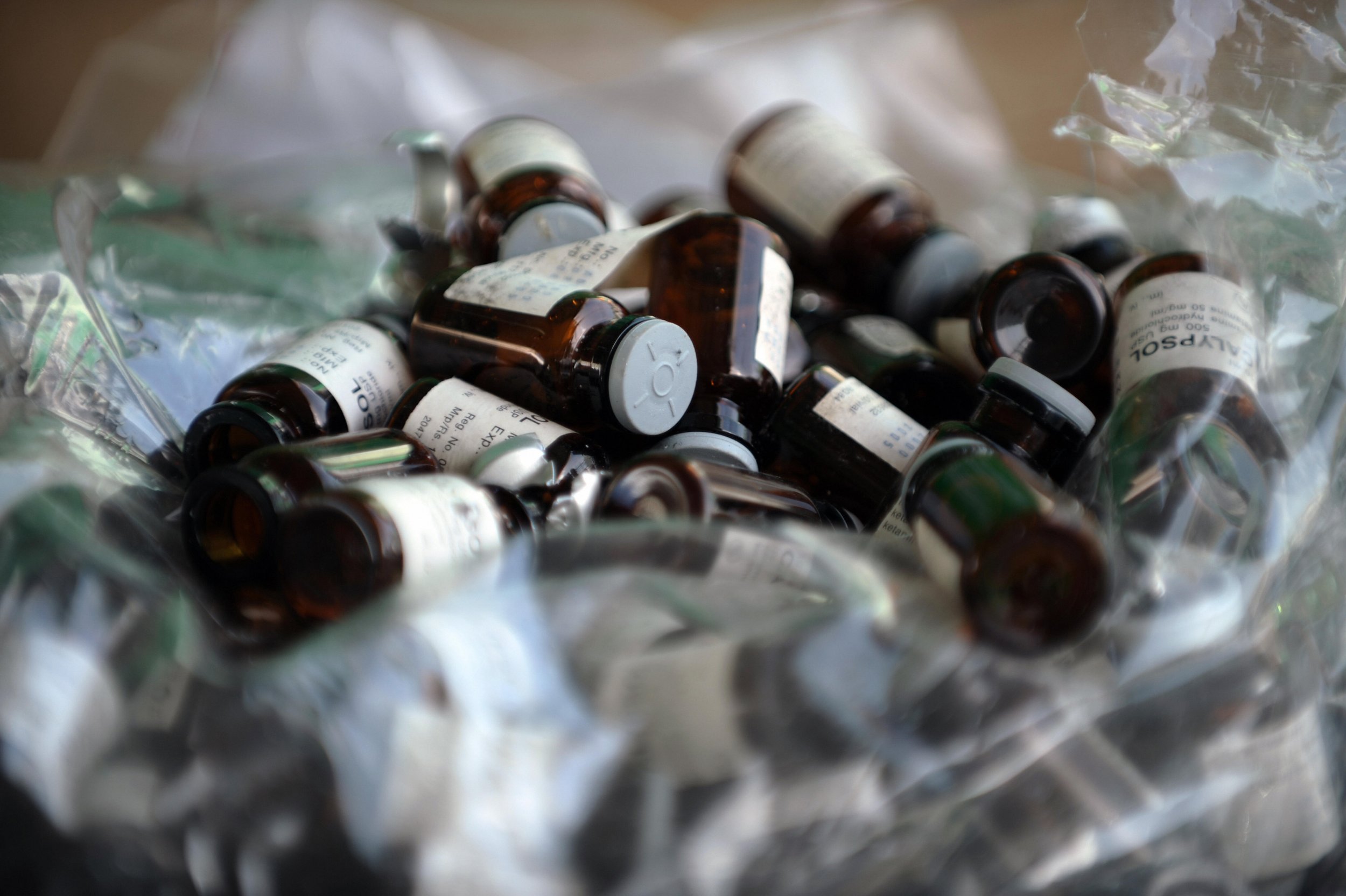 Minnesota paramedics forcibly injected an intoxicated woman with ketamine and placed her in a clinical trial without her consent last year, a federal lawsuit filed this week claims.
Brittany Buckley, a Minneapolis woman, sued Hennepin Healthcare for medical malpractice, negligence and excessive force resulting in breathing problems and heart complications, according to the Star Tribune.
Buckley said she was injected with ketamine, a medical anesthetic that is also abused as a party drug, without her approval when police came to her door.
She had been drinking on the two-year anniversary of her father's death when a friend called authorities to conduct a welfare check, KSTP reported. First responders instructed Buckley she needed to go to the hospital. She said she didn't want to, at which point they restrained her and administered the ketamine despite her protests, according to the suit. Buckley said she subsequently suffered breathing difficulties and an elevated heart rate.
When she awoke, she had a breathing tube in her throat. She was provided a form that said she'd been placed in a ketamine research program.
The hospital, which in June stopped paramedics from non-consensually administering ketamine to agitated people for a study, had removed other sedatives from the ambulance.
Patients enrolled in the research program did not sign a consent form prior to being given ketamine. Rather, they could subsequently elect to drop out of the research.
"We are aware of the pending litigation," Hennepin Healthcare spokesman Thomas Hayes said. "As it moves through the legal process, we cannot comment further publicly other than to say that we always seek to provide the best care and treatment to our patients." The hospital also has said that ketamine is useful in helping paramedics respond to agitated people.
Hennepin County Commissioner Peter McLaughlin described the trial as "unconscionable and unethical."
Other studies are looking into ketamine's potential use.
A study published in the Journal of Child and Adolescent Psychopharmacology showed that ketamine might be able to minimize the symptoms of young people with treatment-resistant depression.
The study, conducted by researchers from the University of Minnesota and the Mayo Clinic, determined that ketamine led to a 42 percent decrease on the Children's Depression Rating Scale, Newsweek reported.
"Adolescence is a very important time for studying depression, first because depression often starts during these years, and second because it is an important time for brain development," University of Minnesota associate psychiatry professor Kathryn Cullen told Newsweek. "When adolescent depression persists without successful treatment, it can interfere with achieving important developmental milestones. Finding the right treatment is critical to allow the restoration of healthy brain development and prevent negative outcomes like chronic depression, disability and suicide."
Hospital Injected Intoxicated Woman With Ketamine, Enrolled Her in Clinical Trial Without Consent, Lawsuit Says | U.S.