Ohio Woman Jailed for Attacking McDonald's Staff When She Didn't Get a Cookie
An angry woman climbed through the window of a McDonald's drive thru and attacked three employees because she did not get a cookie.
Daja Tucker struck at the fast food outlet in Snow Road, Parma, Ohio, spitting at one employee who had been handing out free food to first responders on duty during the COVID-19 crisis.
Now Tucker has been jailed for 90 days following the attack which was described as "shocking."
In a video played to the Parma court, Tucker can be seen attacking the young employees.
Parma Municipal Judge, Timothy Gilligan, found her guilty of attempted assault and criminal damage as part of a plea deal.
He said: "It's 90 days in jail, none of it is suspended."
He said he was extremely upset that the three employees had been violently attacked and left with scratches and bruises.
He said the workers were "kids" doing their best at the time she attacked them.
"It's truly shocking - you spit on one employee during this pandemic," he said. "And what's the reason for the attack? You didn't get your cookie?"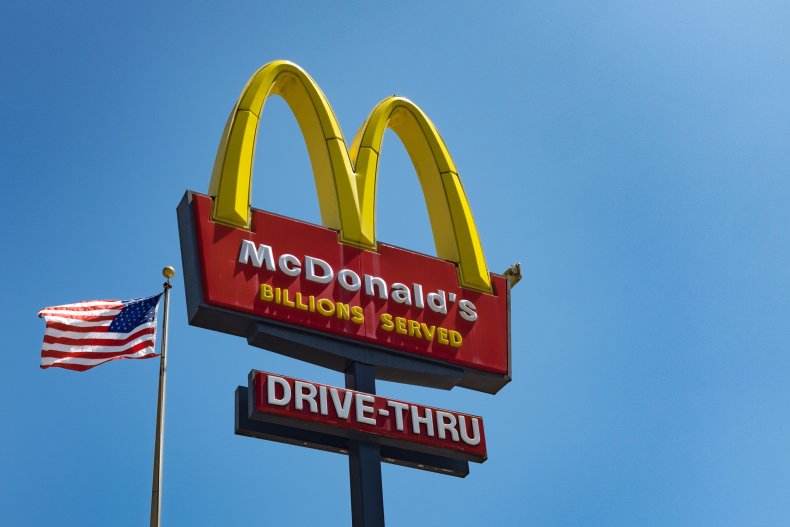 Tucker, who was wearing a face mask in court, replied: "Yes, your honour."
The Judge, sitting behind a protective screen, said: "And because you didn't get your cookie this is a proper response? You just come in through the window and do this. You spit on her.
"These are kids just trying to get through a night of work in the heat of the pandemic when everyone is scared to death for their lives."
He said the three victims had minor injuries following the attack on April 9.
He added: "McDonald's was contributing to the community by saying you're putting your lives on the line, thank you and these kids were doing that.
"And because you didn't get a cookie you come through the window and do this, absolutely inexcusable.
"Saying 'I am drunk' doesn't excuse this."
Tucker apologized to the Judge saying she was remorseful.
She said: "Again, I am greatly remorseful and I feel terrible how it had impacted their life and what that did to them."
According to local media reports, 24-year-old Tucker will also be placed on probation when she is released from jail and has been told she must attend an anger management class.