A woman has been jailed after biting a police officer and assaulting another just minutes into the New Year.
The officer needed a tetanus shot and a course of antibiotics after being assaulted by Judith Mundle moments after midnight on January 1, West Midlands Police said.
The police officers were patrolling the streets of Walsall, U.K, as revelers celebrated New Year's Eve. They spotted Mundle being escorted out of a nearby bar for "aggressive behavior" minutes after midnight on January 1.
The officers stepped in out of concern for the safety of the security staff and took hold of the 36-year-old woman.
Police said Mundle became "increasingly hostile" and started cursing at the officers before pushing one of them in the chest. The other officer tried to calm her down, but Mundle also shoved her in the chest.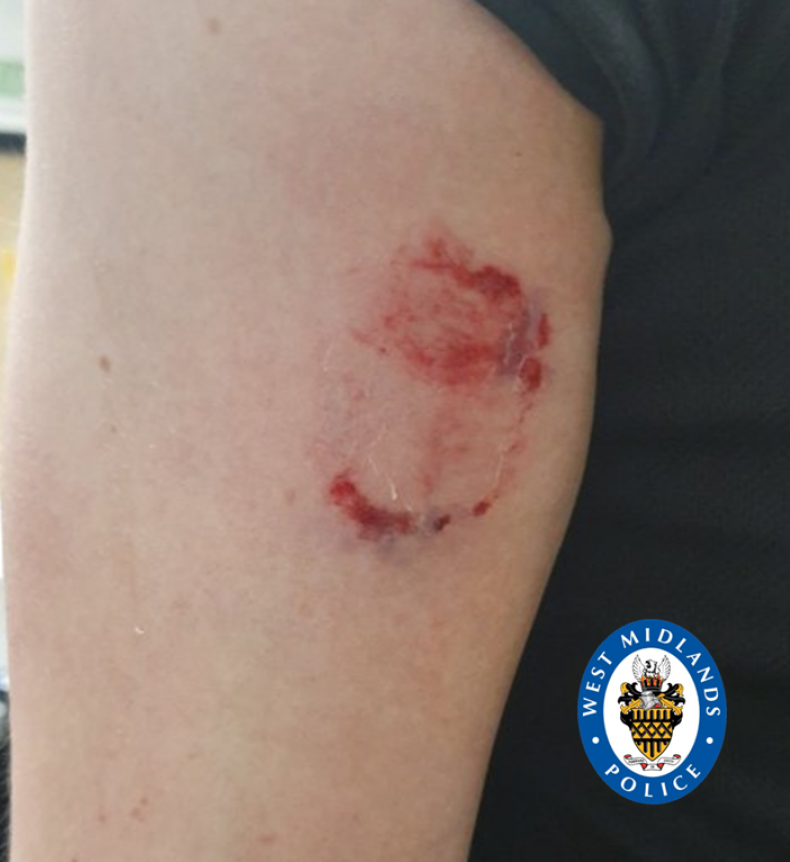 When the officers tried to handcuff Mundle, she lunged forward and bit one officer on his arm—cutting into his skin through three layers of clothing.
The officer was taken to hospital, where he received a tetanus shot and was given antibiotics. Police said the officer will also need to attend a follow-up appointment to determine if he requires any further medication.
Mundle, of Birmingham, West Midlands, was charged with assaulting an officer and assault causing actual bodily harm.
She pleaded guilty to both charges at Wolverhampton Magistrates Court and was jailed for 18 weeks on Thursday.
Chief Superintendent Andy Parsons, the commander of Walsall neighborhood policing unit, welcomed the jail sentence after what he described as a "heinous" attack.
"This is a heinous act on one of our colleagues, who was trying to ensure the safety of our community as we enter a new year," he said.
"This kind of behavior is unacceptable and will not be tolerated on our streets. I very much welcome this sentence and hope people see this as a warning that we will take robust action against anyone who attempts to assault a member of our police family."
The latest data from the Office for National Statistics shows assaults on police officers in England and Wales appear to be rising—with more than 30,000 recorded in the 2018/19 financial year.
There were a total of 30,977 assaults on officers, including those that didn't result in an injury, recorded across in England and Wales. More than 10,000 of those assaults did cause injury to an officer—up from around 8,000 the previous year.