Woman Jailed After Spitting at Police Officer and Shouting 'Drop Dead of Coronavirus'
A woman in the U.K. has been jailed after she spat at a police officer, saying "drop dead of coronavirus."
Donna Selvey was sentenced to 20 weeks in prison for the assault at Wolverhampton Magistrates Court last week, West Midlands Police said in a news release.
Selvey had been in custody in Oldbury, West Midlands on March 29 for breaching a previous court order when the incident occurred, according to the police force.
She had complained of having back pain and became verbally abusive as the officer spoke with her through the hatch of her cell to arrange a nurse visit.
She spat in the officer's face and shouted "drop dead of coronavirus." The 33-year-old was then charged with assaulting an officer due to that incident.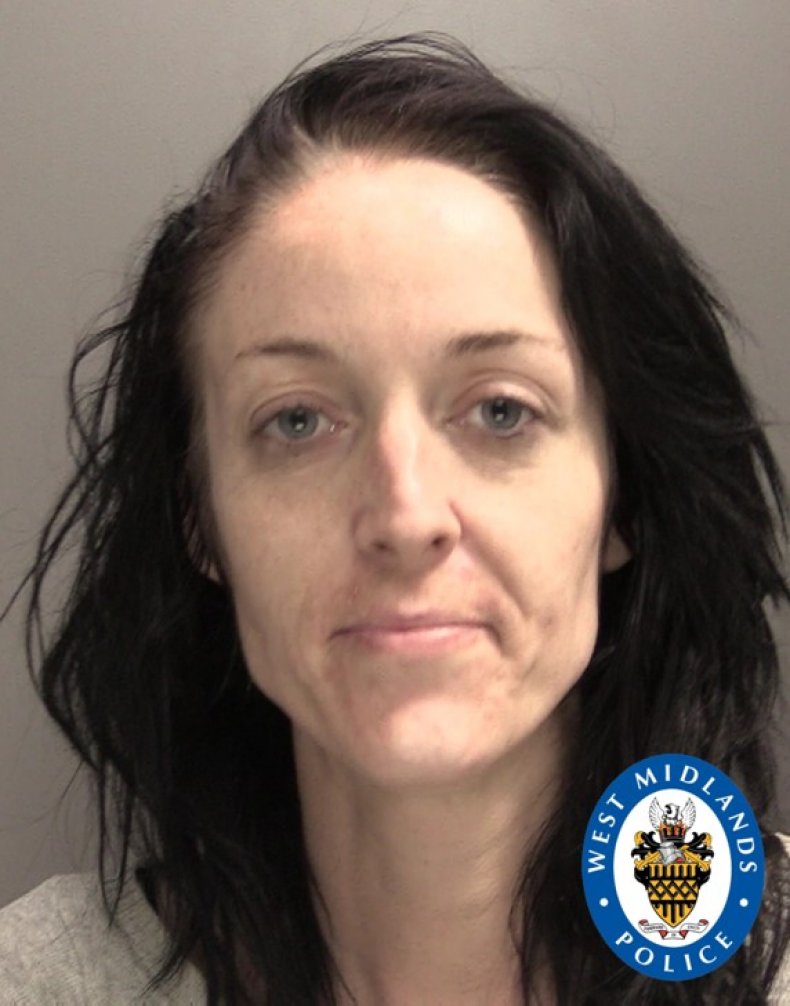 A spokesperson for West Midlands Police declined to comment further on the case.
The U.K. has seen an uptick of assaults on police officers and other key workers amid the coronavirus pandemic—and officials have warned that anyone coughing and spitting at emergency workers while claiming to have COVID-19, the disease caused by the novel coronavirus, faces assault charges.
Last month, Karan Singh was jailed for four months after he spat in a police officer's face and lied about having coronavirus—and said he did it because he was "stressed."
Singh, 23, hurled abuse at officers and became "aggressive" after being arrested on drug charges in Croydon, south London, in March.
Then he struggled with three officers as they took him back to his cell and "spat directly" into one officer's face and told the officer he had coronavirus.
Another man, Brandon Wallace, was also jailed last month after he spat at police officers and claimed to be infected with coronavirus while he was being arrested for attacking a woman.
Police said Wallace, 21, was being put into a police van when he spat at two officers and claimed he had coronavirus. He was sentenced to six months in jail after pleading guilty to assaulting the woman and the emergency workers as well as to a charge of criminal damage and was sentenced to six months in prison.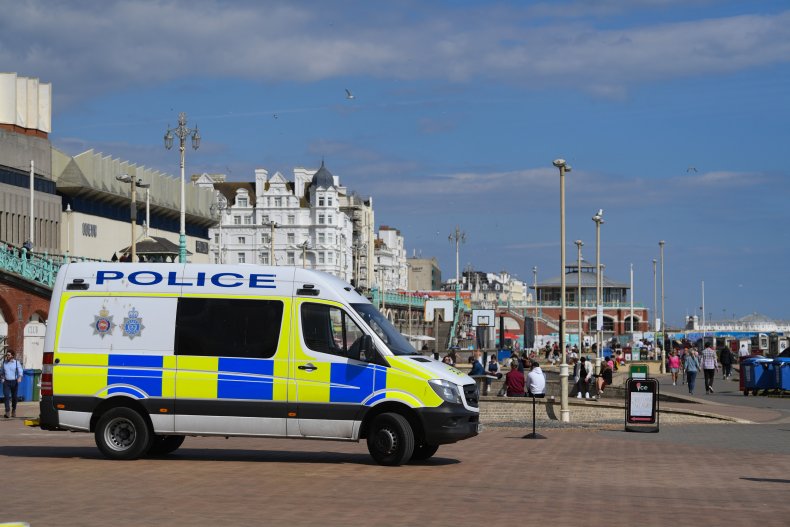 More than 300 prosecutions for attacks on police officers and healthcare workers were completed in April, the Crown Prosecution Service (CPS) in the U.K. revealed on Wednesday.
The 313 attacks followed a "typical pattern of police officers and other emergency workers being coughed at and spat on by members of the public claiming to have the virus," the CPS said.
"It is disgraceful that hard-working essential workers continue to be abused during a health emergency and I have warned repeatedly that anyone doing so faces serious criminal charges," Max Hill QC, the director of public prosecutions, added in a statement.
"Offences which relate to coronavirus, including assaults on emergency workers, are being treated among the highest priority for charging decisions during the pandemic."