Woman, 67, Kills Armed Intruder Who Broke In While Home Alone: Police
A Florida woman shot and killed an armed intruder who posed a "deadly threat" while home alone, according to police.
Putnam County deputies were alerted to a disturbance on Silver Lake Drive in Interlachen, west of Gainesville, central Florida, early on Wednesday morning.
When officers arrived, they found Amber Babcock, 67, who unlocked the front door to let deputies inside where Reginald Best, 64, was located in the kitchen on his back.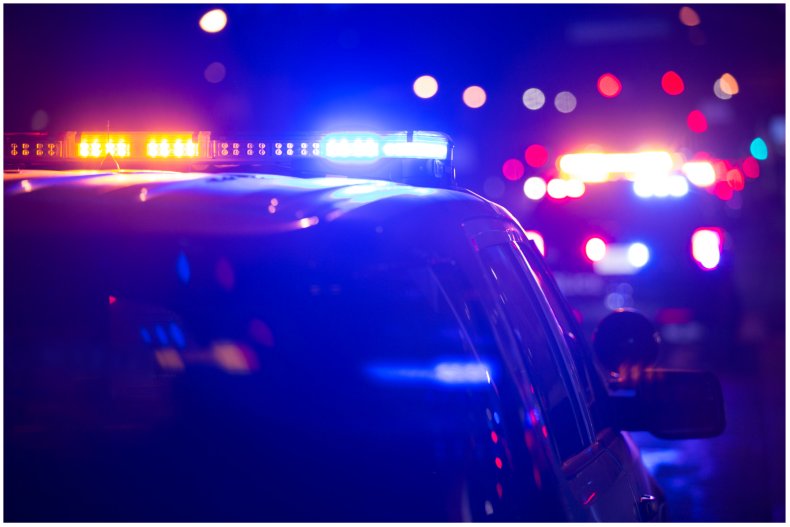 Police officers found a revolver some five to seven feet away from Best, who was handcuffed. He also had a single gunshot wound in his back.
Babcock told officers Best had kept stating "they are after me," and felt she was in fear for her life.
Best was given immediate treatment by officers and was later transported to the Putnam County Medical Center. After Best arrived, he was pronounced dead by staff.
A Putnam County Sheriff's Office spokesperson told Newsweek: "She (Babcock) thought it might be her husband because he works odd hours and opened the door. Best barged into the home.
"The victim demanded he leave several times and he began to raise up his arm and she saw he had a gun. She felt an immediate fear for her life and fired one shot."
Police have launched an investigation into the shooting and the events leading up to it.
According to the Gun Violence Archive, a database that collects information about shootings from across the country, five people have been killed during home invasions in Florida since January 1 this year. It added there have been eight home invasions where a person has been shot in the state this year.
In a statement sent to Newsweek, Sheriff H.D. "Gator" DeLoach said: "This call for service is a perfect example of why I continue to support and fight daily for the rights of law-abiding citizens to own firearms.
"All firearms owners have a responsibility not only to themselves but also to their families to maintain proficiency with a gun, as our victim here clearly has."
The statement continued: "If it were not for her foresight to arm herself, the outcome could have been much graver.
"It's unfortunate that Best was struggling with some apparently profound issues and posed a deadly threat to the victim and her family.
"She absolutely had the right to defend herself and I'm grateful that her decisive action stopped the threat, and eliminated the risk of further loss of life, making her entire neighborhood safer."