Woman Kills Herself and Her Children After Husband Faked Own Death for Insurance And Didn't Tell Her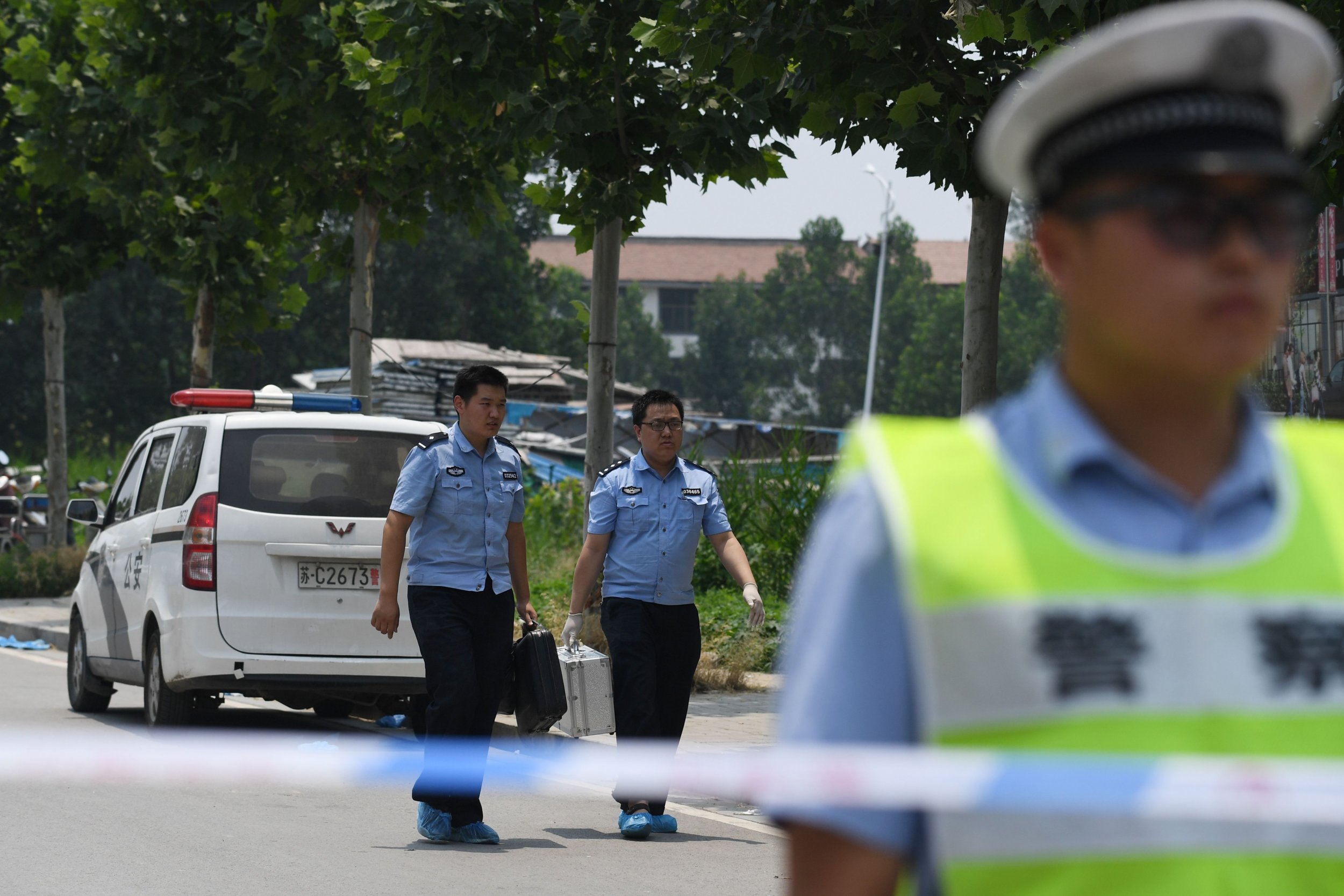 A Chinese woman killed herself and her two children after her husband faked his own death in an attempt to pay off loans with money from his life insurance policy.
Police reportedly found the bodies of the woman, Dai Guihua, and the couple's 4-year-old son and 3-year-old daughter in a pond near their home in the southeastern town of Langtang one day after posting a note on social media site WeChat.
"I wanted to leave by myself, but thinking that my children would suffer without both their parents, I decided to take them with me," Dai wrote, according to the South China Morning Post. Dai added that she saw no reason to live and that her husband's family complained that she was mentally ill and spent too much money.
She wrote in the widely circulated note that she was coming to "accompany" her husband, adding that she had "only ever wanted our family of four to be together," BBC reported.
The man, He, only identified by his last name, admitted to authorities that he bought a life insurance policy worth nearly $145,000 and named his wife the beneficiary without telling her. The 34-year-old, who turned himself in to police last Friday, rented a car and drove it into a river before disappearing.
Authorities detained him on charges of insurance fraud and intentional damage to property. The man reportedly posted a video of himself crying on WeChat, saying that he had to borrow nearly $15,000 in order to provide treatment for his daughter, who had epilepsy.
In a similar incident, a New Zealand court sentenced a woman to three years and two months in prison last year for forgery, money laundering and fraud after she faked her death three times.
Mary-Rose Ponce Calderon first used her maiden name to buy an insurance policy worth a little over $500,000 and listed the fake name Sharon Snow as the beneficiary. Pretending to be Snow, the woman called insurance company Asteron Life saying that Calderon died after a field hockey ball hit her in the head. She later forged her records to prove the accident occurred. A year after receiving the money, Calderon repeated the process using two other insurance companies.
The judge in the case said that the majority of the money obtained by the woman would most likely not be recovered, adding that Calderon made "deliberate, sustained, premeditated, calculated attempts to defraud the victims of substantial amounts of money," according to the New Zealand Herald.