Mother Strangled 5-Year-Old Son Before Killing Herself in Forest, Coroner Rules
A Japenese woman strangled her son to death before taking her own life at the Bukit Batok nature reserve in Singapore last year, a coroner's court has ruled.
The bodies of Nami Ogata, 41, and her five-year-old son, who had attention deficit hyperactivity disorder (ADHD) and autism, were found in a forested area in November 2019.
Ogata had suffered from major depressive disorder and her older son was a source of concern and stress for her, according to the State Coroner Kamala Ponnampalam's findings seen by Yahoo News on Monday.
Ogata had written two suicide notes on November 14—one for her husband telling him to care for her younger son, the coroner said.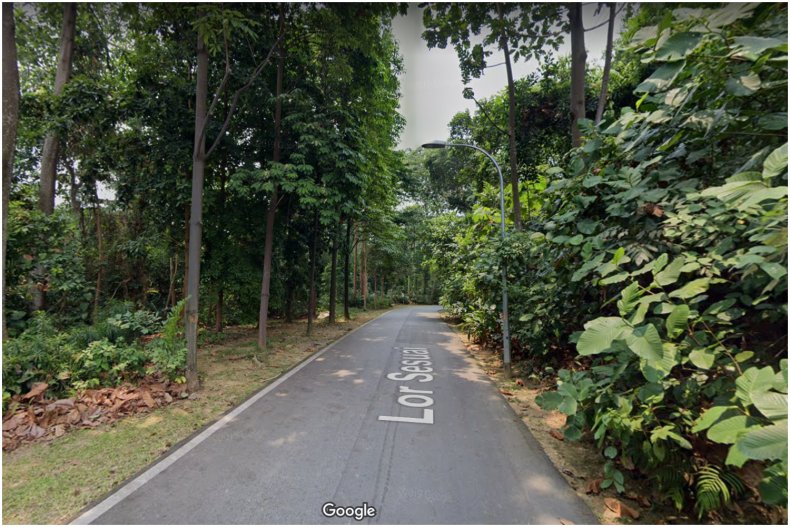 Ponnampalam said: "Madam Nami had reported to the doctors that she was unable to cope with work and caring for her two children."
"In her suicide notes, Madam Nami expressed a clear intent to end her life and that of (her son). After penning her thoughts, she proceeded to act on them," the state coroner added.
Ogata and her older son were last seen by their maid at around 9 p.m. the day before they died. The next morning the maid woke to find them missing, but Ogata had left her a message saying she had taken her son to hospital.
The state coroner said that forensic analysis showed the child had been killed in their living room before Ogata left home with him wrapped in a white blanket.
CCTV footage captured Ogata driving from the apartment at about 5:39 a.m. and arriving at Lorong Sesuai at about 5:52 a.m.
She then walked into the forest area where she took her own life. The bodies were later found by an auxiliary police officer.
The coroner ruled: "Based on the evidence led, I find Madam Nami death to be a deliberate act of suicide and (her son's) death to be an unlawful killing at the hands of his mother, Nami Ogata."
The state coroner said that Ogata's husband told authorities he last spoke to his wife on the phone on November 10 while he was in China on a business trip, saying that everything appeared normal.
"Mr. Ogata stated that Madam Nami loves their children and had never been violent with them," Ponnampalam said.
Ogata's other suicide note was addressed to her brother in Japan, asking him to take her younger son into custody, the findings said.
Three days before her death, she was seen by a doctor where she had low mood and reported feeling depressed.
She was considered to be at low risk and was discharged with a note to her psychiatrist who was to see her the next day, November 12.
A report from this psychiatrist noted that Ogata had visited him due to her low mood and poor sleep.
Her psychiatrist's report showed that she was not deemed suicidal at that point but she was diagnosed with major depressive disorder. She was prescribed treatment such as antidepressants, sleep and anxiety medication.
If you have thoughts of suicide, confidential help is available for free at the National Suicide Prevention Lifeline. Call 1-800-273-8255. The line is available 24 hours every day.